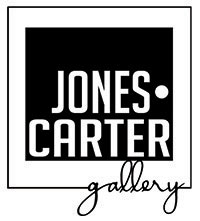 Last week just before I was shutting down my computer for another thunderstorm coming through Bonneau Beach, the headquarters of Shoestring Publishing Company, I got a Facebook message from one of my "Facebook Friends" wondering what was going on in Lake City, SC? What they wanted to know was when was I going to be getting around to my follow up on the 2016 ArtFields event.
As to their direct question – I had no idea what if anything was going on in Lake City. I'm officially still waiting for answers to my questions I asked them on the day I learned that they had asked Hannah Davis to resign. I wanted to know the numbers on attendance and how many people registered to vote and then how many voted for the awards. Still no call back on those questions and I've been lead to believe I'll never get that call because of my remarks about them dumping Hannah Davis as Director of ArtFields and the Jones-Carter Gallery.
Apparently I'm not entitled to answers to my questions or my opinions about their staff moves. Remember, their response to why they were asking Davis for her resignation was that ArtFields was going in a different direction. And, my response to that was, after four years of such musical chairs at leadership – whatever that direction was – it would be without me – one, if not their best cheerleader.
So, ArtFields, the Jones-Carter Gallery and Lake City have been off my radar, and most of everyone else's radar for the last 3 months. I can hear the crickets chirping in Lake City all the way from here in Bonneau Beach.
In checking their social media and websites I didn't find much that would bring anyone new to ArtFields or Lake City. They were making their usual effort – not much. After all the next ArtFields isn't until April 2017. What's the hurry?
With ArtFields' poor retention rate for artists who entered one year but never enter again and one less cheerleader I would be a little concerned about taking so much time off before I started trying to get artists and visitors geared up for the next event.
But I did find something interesting on one of the websites – the Jones-Carter Gallery website. I want you to check this link out (http://www.jonescartergallery.com/contact/index.html). This page still shows Hannah Davis as Director of the Jones-Carter Gallery and gives an e-mail for her. Much like when I first called back in May to talk with Davis the person on the phone said she wasn't in, but when I pressed a little further they told me she was no longer with ArtFields or the Jones-Carter Gallery – that she had resigned. And, I still say there is a big difference between resigning and being asked to resign.
Why is Davis still being listed as Director on the Jones-Carter Gallery website? Is it deception or incompetence?
In close inspection it seems the folks now running the Jones-Carter Gallery are unable to update their website info. Under Exhibitions they list their current exhibit as "MASTERWORKS The Artists of the South Carolina Cotton Trail" – an exhibit which ended on March 5, 2016. They have the wrong title for their current exhibit and who knows what else is wrong.
My experience is that when you see info that is not updated on a site you tend to ignore or mistrust everything else offered. Davis is still listed as the contact on the Artists page. There are only six pages on the site – how hard would it be to update the info? Out of the six pages four have incorrect info on them.
Now I'll admit that the Carolina Arts website will have some incorrect info on it but we have thousands of pages on our site and the most current will have updated info. But none of them list staff members who no longer work for us.
I'm sure once the folks in Lake City hear about this post they will be scrambling to make the corrections – if they can – if they know how. So check it out now before they act.
It is my opinion that Hannah Davis was one of the few people who knew what she was doing at ArtFields and the Jones-Carter Gallery and this is just another example of who's running things now that they have pushed her out.
As far as commenting on the 2016 ArtFields – I'm not ready for that just yet. I'm still cooling down from the news that they asked the future of ArtFields to resign just as it was getting good. I invested four years into ArtFields and it's going to take time to get over it, but I will.
If you missed my first reaction to ArtFields' 2016 blunder – here's the link to my blog about ArtFields' "letting go" of Hannah Davis (http://carolinaarts.com/wordpress/2016/05/16/wtf-artfields/).