Unfortunately travel is not in my plans this week, which means I'm going to miss some of my favorite happenings including: Vista Lights in Columbia, SC; the Celebration of Seagrove Potters in Seagrove, NC; and the opening of the new Art Trail Gallery in Florence, SC.
I would have racked up some miles, but I have done such a trip in the past many times. Gas prices are down and lower in some of these areas, but even though I can't make any of these three favorites – you can. You don't have to be a road warrior like me in doing all three, but there are many combinations that can be very satisfying – any one would be well worth your effort.
First up is the 27th Vista Lights celebration in the Congaree Vista area of Columbia, SC, on Thursday, Nov. 15, 2012, from 5-9pm. Kick off your holiday shopping and fun at this annual holiday street party! The entire Vista community will take part, with Gervais Street closed to traffic from Gadsden to Assembly streets, and Park and Lincoln closed from Lady to Senate.
Everyone loves a tree lighting and the Vista tree lighting promises to kick off the season! The traditional tree-lighting ceremony, will be held at 7pm. This year's spectacular lighting will be hosted my Mayor Steve Benjamin. You will find the tree located on the corner of Lincoln and Gervais Street outside of the River Runner shop. There are many performances planned, but for me, it's the visual art offerings that usually brings me to Vista Lights.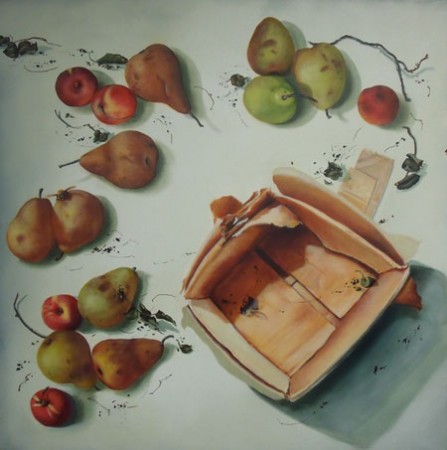 Work by Wanda Steppe
City Art at 1224 Lincoln Street, just behind the River Runner where the tree is located, will offer the exhibit, Sticks and Stones, featuring an exhibit of works by artist/painter Wanda Steppe, on view through Dec. 23, 2012. See more info about more events taking place this evening by visiting (www.cityartonline.com).
if ART Gallery at 1223 Lincoln Street is offering the exhibit, 18/100 SOUTHERN ARTISTS: The if ART Contingency, on view through Nov. 17, 2012. The exhibit features works by 18 if ART artists included in the new book "100 Southern Artists".
One Eared Cow Glass Gallery & Studio at 1001 Huger St., (just up the street from the old location) is a little ways from the center of activities, but worth the visit. The cowboys will be demonstrating glass blowing and you can pick from works that were featured this year at the "Four Seasons" display at the SC State Fair while items last. This is your opportunity to have an item associated with the largest display of hand-blown glass in SC or the Southeast. You can see that display on their website at (www.oneearedcow.com).
The Gallery at Nonnah's at 928 Gervais Street will be offering the exhibit,Altered Cities: Melding Cityscapes with Landscapes, featuring works by Alicia Leeke, on view through Dec. 31, 2012. For more info visit (www.nonnahs.com).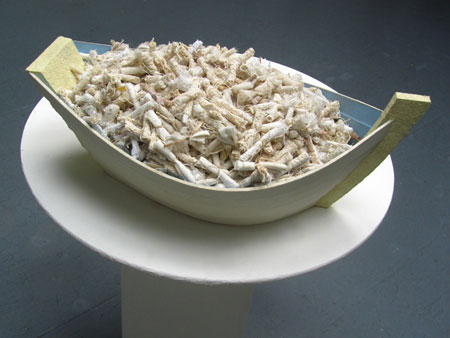 Work by Jeff Donavan and Susan Lenz of Vista Studios
Vista Studios/Gallery 80808 at 808 Lady Street, will present the exhibit,Season's Harvest, featuring recent works by Vista Studios' artists, on view through Nov. 27, 2012. Many of the artists will have their studios open so you can see where and how these artists create. See more about the activities there at (www.vistastudios80808.com).
Other art galleries in the area will be open, as well as many of the shops and businesses in the area. Vista Lights is free to the public and offers a great way to kick-off the holiday Season! Visitors are encouraged to arrive early, shop up an appetite and stay late. Just because the official celebration ends at 9pm doesn't mean you can't stay for some late-night entertainment and a nightcap. For more info visit (http://www.vistalightssc.com/about.aspx).
The 5th Annual Celebration of Seagrove Potters will be held indoors at the historic Luck's Cannery, on NC 705, Pottery Highway, one half-mile south of the traffic light in Seagrove, NC, from Nov. 16 – 18, 2012. The weekend begins with the Celebration Gala on Friday, Nov. 16, from 6-9pm, which includes a catered reception, live music, and the collaborative works auction. The Celebration continues on Saturday, Nov. 17, from 9am-6pm, with a silent auction, from 1-3pm, and again opens on Sunday, Nov. 18, from 10am-4pm.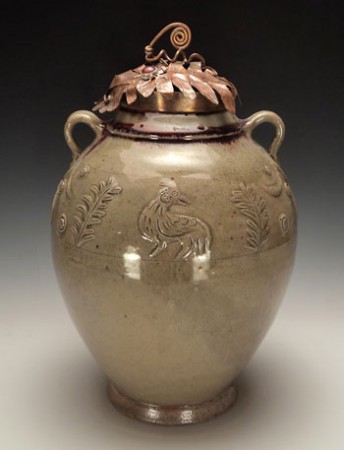 Collaborative piece by Jugtown Pottery and JLK Jewelry
The Celebration is distinctive; it is a showcase of the pottery artists of Seagrove, an area that covers the three county corner region of Randolph, Moore and Montgomery counties in North Carolina. Over 100 Seagrove potters, from 64 shops, are participating this year.
Now a trip to Seagrove is always an adventure in that there is hardly a road that you can drive down where you won't run into several potteries. The gently rolling hills and farms make a picturesque journey while finding the next shop on the map you picked up at the NC Pottery Center in downtown Seagrove. But, if you're a die hard shopper who feels more at home in the local Mall – the Celebration is made for you. Many of the area's potters will be found under one roof.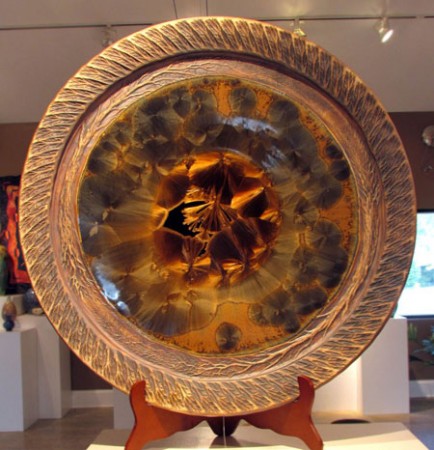 Collaborative piece by Peder Wilhelm McCanless and Michael Mahan
And, if you're a hard core pottery collector, the Friday Night Gala is where you want to be for the collaborative works auction, matching different potters in the area to work on a one-of-a-kind item.
Admission to the Friday night Gala is $40 in advance. Gala tickets and more info are available at (www.CelebrationofSeagrovePotters.com), admission on Sat. & Sun. is $5 at the door and children 12 and under are free. For more info on potters of the Seagrove community and other local events visit (www.DiscoverSeagrove.com).
Get this – there is another pottery festival taking place in Seagrove at the same time. That's double the pottery fun.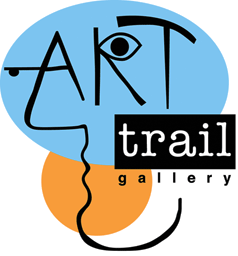 Also on Friday evening of Nov. 16, 2012, from 5:30-8pm, will be the opening reception of the 2012 Holiday Show at the Art Trail Gallery's new location at 185 West Evans Street, just around the corner from their old location on Dargon Street in downtown Florence, SC. The reception is free and open to the public. The 2012 Holiday Show is considered "the place" to purchase unique holiday gifts for every person and budget.
Gallery hours for this show will be Tue.-Thur., from 11am-6pm and Sat., from 11am-4pm. The Holiday Show will be on display until Dec. 22, 2012. Please visit the Art Trail Gallery's website for more information at (www.art-trail-gallery.com).
The Art Trail Gallery has been a sort of backyard project for me in supporting the efforts of Jane Madden, who kept the gallery going for so many years and the volunteers and artists who have made this gallery their own. It's never easy moving and change is hard, but this show will celebrate a successful transition from old to new, reflecting the exciting future of Florence and the Pee Dee's growing visual art community. I wish I could be there. Maybe you can be there for me?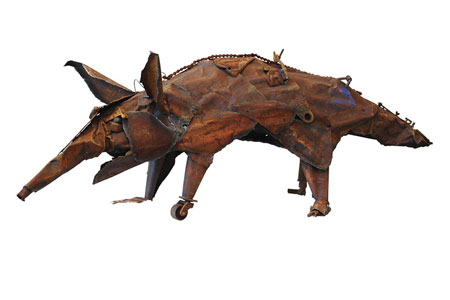 Armor-dillo, by Mike and Patz Fowle, First Place Award at 2012 Pee Dee Regional
And, if you're traveling to Florence for that event, why not go early and visit the 2012 Pee Dee Regional Art Competition, on view through Dec. 16, 2012, at the Florence Museum of Art, Science and History, located at 558 Spruce Street. The Pee Dee Regional is the oldest continuing art competition in the state and is presented by the Florence Museum Board of Trustees.
You could also take in the Magic City Survey Art Competition, on view through Jan. 4, 2013, in the Dr. N. Lee Morris Gallery at the Doctors Bruce and Lee Foundation Library, located at 506 South Dargan Street in Florence. This juried exhibit features works created by artists from across the Pee Dee who followed the theme, "Southern Impressions-Depictions of Life in the South."
Be assured that there are lots of other exciting and interesting visual art events taking place throughout the Carolinas during this same time frame, but these three were on my radar, but sometimes we never get to exercise our plans. I'm just saying this is what I was going to do – the publisher and editor of an arts newspaper for over 25 year. And, if you check out our Nov. 2012 issue of Carolina Arts you'll soon see that if you can't do any of these three – there is something you can attend somewhere near you. Now go do something.