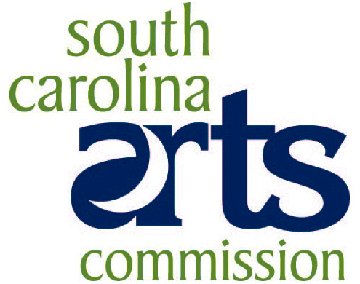 I think the first paragraph of the article written by Otis R. Taylor, Jr. in The State newspaper after the big rally says it all.
"The State House was under an umbrella of creativity Monday evening as hundreds of arts supporters met on the grounds to oppose Gov. Nikki Haley's veto of the South Carolina Arts Commission budget."
You can read the whole article at this link (http://www.thestate.com/2012/07/17/2356789/arts-supporters-rally.html#storylink=cpy).
Even Columbia's Free Times newspaper reported that only "hundreds flocked to the State House for a colorful pro-arts rally".
A Facebook event page was created, Rally for the Arts – Support the SC Arts Commission, which invited 13,327 Facebook members (people involved with the arts in SC) to join in, yet only 1,688 "claimed" they would show up at the rally, while 578 others said – maybe. Yet only hundreds showed up.
Some will say the weather kept people away, but if I was the Arts Commission I wouldn't want to count on my fair-weather friends to save me again and again, as this battle over the Arts Commission's future isn't over.
The main point here is – the SC Arts Commission was never in real danger of being eliminated – it was all a bunch of political show.
Our Tea-Bagger Governor wants to eliminate the Arts Commission altogether, which is wrong, but the Legislature has other plans. The House lawmakers approved a bill that would have moved the Arts Commission into the Department of Parks, Recreation and Tourism, much like the way North Carolina handles its arts agency, but the Senate did not vote on the bill. Hopefully that will happen this next session and the Arts Commission will be reorganized with a different mission, some different staff members, and hopefully not many of the Commission's "rubber stamp" board members – if any.
The Governor claims that the Arts Commission's overhead is too high and I hate to have to agree with her on that point. I couldn't begin to explain what 20 staff members do on a daily basis at the Arts Commission. And, their expenses do seem to be out of whack for an agency with such a small budget – under $4 million this year. They even had to move the agency into cheaper digs this year to stay under the 30 percent overhead mandated last year by the Legislature. And, the Governor is not happy about the executive director, Ken May's salary – $91,664 a year. Which does seem high for an agency with such a small budget.
I looked at some other SC State agency's budgets and pay their executives get and I was a little surprised. Take the Sea Grant Consortium, which was also on the Gov's chopping block. They have a $6 million budget, but their executive director is only making $83,408. This agency has the same number of employees, a bigger budget, but the top person makes less money.
The head of the Budget and Control Board makes $173,380, but that agency deals with almost $1/2 billion and the head of the Department of Transportation which deals in billions only makes $146,000. Wouldn't you think an executive's salary would have some relationship to their budget?
I'd say Ken May's salary is a big part of the Arts Commission's overhead – in relation to it's budget. Is it too much? I know a smaller salary would mean more funding for arts projects.
I've heard some talk that the Legislature is thinking about an audit of the Arts Commission which may revel more about where the money is going. That might clear the air some, but I would prefer they get on with the business of re-organizing state government before our Governor comes up with some new ideas about pleasing her Tea Bag supporters. She might start giving the Arts Commission's board the Darla Moore treatment.
So who showed up at the big rally? Mostly people from Columbia. And, I'm not surprised about that. They are close to the Arts Commission – a centralized agency based in Columbia with no branches in other areas of the state. These were the people who see the Arts Commission staff at their performances, their exhibits, and in the grocery stores and restaurants of Columbia.
Here's an example of how Columbia oriented the control of the arts are in South Carolina. Take a look at the SC Arts Foundation who the Arts Commission is in "partnership" with – sharing address, staff and phone numbers, but are totally separate – so they say.
The South Carolina Arts Foundation Board of Directors 2011-2012
Michel G. Moore, Columbia, President
Debra Timmerman, Charlotte, Vice President
Childs Cantey Thrasher, Columbia, Vice President
Jeffry C. Caswell, Columbia, Treasurer
Victoria Hollins, Columbia, Secretary
Patrick R. Van Huss, Columbia, Immediate Past President
Miller G. Bannister, Columbia
Gloria M. Bell, Charleston
Maryanne Belser, Columbia
Jerelyn "Jeri" Boysia, Columbia
Eric Brown, Greenville
J. Ashley Cooper, Charleston
Fannie I. "Judy" Cromwell, Greenville
Beryl Dakers, Columbia
James M. Dedman, IV, Greenville
Chandra Foster, Fort Mill
Shani Gilchrist, Columbia
Sarah Lynn Hayes, Rock Hill – Ex Officio
Robert Hoak, Greenville
Pamela L. Jenkins, Columbia
Robin Leverton, Beaufort
Ken May, Columbia – Ex Officio (Non-Voting)
J. Michael McCabe, Columbia
Rhett Outten, Mt. Pleasant
Donna Pullen, West Columbia
Ruth Rast, Columbia
Peggy Reynolds, Beaufort
Elizabeth Sowards, Chapin – Ex Officio
Linda C. Stern, Columbia
Leo F. Twiggs, Orangeburg
Bhavna Vasudeva, Columbia
John Whitehead, Columbia
All but one officer is from Columbia. Out of 32 members, 18 are from Columbia (more than half the board), 4 are from Greenville, 3 from the Charleston area, 2 from the Rock Hill area, 2 from Beaufort, 1 from Orangeburg, 1 from Chapin, and 1 from Charlotte, NC (?). I'd like to hear the story of why one of the members lives in Charlotte, NC.
There are no members from North Charleston (3rd largest city in SC), Spartanburg, Aiken, Florence, Hilton Head, Myrtle Beach, Sumter or any of the smaller communities in the state – other than Chapin, which is just outside of Columbia. Why are so many from Columbia?
Of course many of these same folks jump back and forth from the board of the Arts Commission to the board of the SC Arts Foundation – and back again. I can't remember when a few of these folks haven't been on one or the other of the boards.
It's no wonder there weren't rallies all over the state to save the Arts Commission or people traveling from far ends of the state to the rally in Columbia. The representation isn't there for the whole state. And, for many around the state like me – we didn't notice a thing different when the Arts Commission was shut down and won't notice a thing now that their doors are open again. The Arts Commission isn't there for us – they're only there for non-profits and a few individuals.
South Carolina needs to continue to support the arts with our tax dollars, but we also need to shake things up and re-organize the arts structure in the state and change some of the faces in control. We are way behind our neighbor to the North in making the arts a productive part of our state's economy (at the bank – not just on paper) – and not just thought of as a burden.
Let's hope the Legislature does something soon.