We received this e-mail at Carolina Arts – it's about a couple of paid jobs!!!!! Act fast!
Here's the news: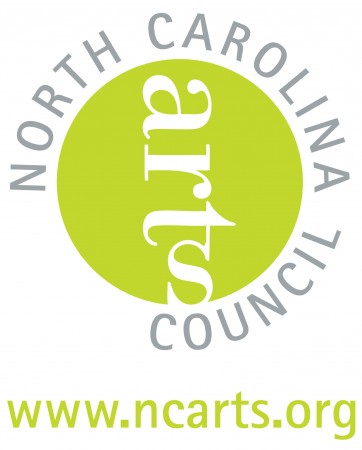 The North Carolina Arts Council, in Raleigh, NC, is accepting applications for two paid internships with local arts councils or arts centers through Monday, May 3, 2010.
This opportunity provides two individuals with a three-month intensive internship with one of North Carolina's local arts councils or arts centers under the supervision of the executive director or staff member who will help the intern design a training program within the spectrum of community arts administration.
Interns receive a $5,000 stipend to cover living expenses. The intensive, supervised program is designed to introduce community arts administration skills including learning organizational structure, planning, fundraising, grant writing, financial management, marketing, programming, publicity and promotion, and building interagency relationships.
The specific location is based in part on interns' expressed interests and the nature of the operations of the host organizations. Applicants must have at least a bachelor's degree and demonstrate a strong interest in a career in community arts administration.
About 75 percent of internship recipients have eventually been placed in full-time arts positions.
Internships are scheduled for a three month period between September 1, 2010, and June 30, 2011. For guidelines, visit (www.ncarts.org/grants_category.cfm?ID=33).
To apply, send a resume, cover letter, application and narratives and a list of three references by Monday, May 3, 2010.  Download an application at (www.ncarts.org./elements/docs/internshipapplication.pdf).
Further questions about the internships should be directed to Katherine Reynolds, NC Arts Council program assistant, by calling 919/807-6505 or e-mail to (katherine.reynolds@ncdcr.gov).
The North Carolina Arts Council works to make North Carolina The Creative State where a robust arts industry produces a creative economy, vibrant communities, children prepared for the 21st century and lives filled with discovery and learning. The Arts Council accomplishes this in partnership with artists and arts organizations, other organizations that use the arts to make their communities stronger, and North Carolinians – young and old – who enjoy and participate in the arts. For more information visit (www.ncarts.org).
The NC Arts Council is a division of the NC Department of Cultural Resources, the state agency dedicated to the promotion and protection of North Carolina's arts, history and culture. For further info visit (www.ncculture.com).