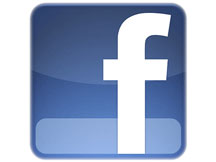 I don't know what it is but Facebook and I don't get along. Maybe it's because I ignored it for so long, but when we converted to an online paper, people told us – we need to get on Facebook.
Unfortunately after setting up the page, I did something (don't let me near your computer) that has set us a back a few light years. I can't even explain what I did, but there also doesn't seem to be anyone at Facebook who will answer our pleas for help, so we go forward – limping into the future.
Our Internet guru Zelda helped straighten us out some, but I'm still the weak link in our organization. With a monthly newspaper that has doubled in size and two active blogs, I find myself left with little to add on Facebook, but I'm sure I'll find my voice – someday. I didn't understand blogs at first either.
So far, 102 people have liked us, and I've liked a few back, but I've been warned to stay away from the Facebook page until I understand what I'm doing. So, here I am – in a medium I understand – asking any and all out there who are reading this – to go to our page and like us.
I know we should have more people out there who really do like Carolina Arts, but some don't do Facebook, or like me don't know how to do it. Oh, they have a Facebook page that someone set up for them because they were also told they needed to be on Facebook, but like me – they have now been warned – don't touch.
So, you folks who do Facebook and still read blogs – go to our Facebook page at (http://www.facebook.com/carolinaartsnewspaper) and like us. Ask your Facebook friends to like us. I want more likes. I need more likes. I have like envy. People won't believe so many people are reading Carolina Arts, (over 17,000 so far this month) yet it has so few likes. What those two numbers have in common I don't know, but we could use a few more likes.
Now, could someone explain to me what a like is?