This press release came after the Dec. 09 deadline for Carolina Art and our website, Carolina Arts Online, but I wanted folks to know who might be traveling or visiting the Upstate area of SC or in parts of Western North Carolina that this exhibition is taking place – starting Dec. 12, 2009.
The Pickens County Museum of Art & History in Pickens, SC, is presenting the exhibit, The Up'State of Clay, featuring a collection of works by ceramic artists of the Upstate, on view through Feb. 11, 2010.
This collection of works from some of the Upstate's most influential ceramic artists includes work by Alice Ballard, Sharon Campbell, Bob Chance, Gary Clontz, Jim Connell, Nathan Cox, Kyleigh Daigle, Roger Dalrymple, Rob Gentry, Diane Gilbert, Sue Grier, Amy Goldstein-Rice, Lynn Jenkins, Peter Lenzo, Cynthia Link, Jennifer Mecca, Johnny Nutt, Jay Owens, Renee Rouillier, Virginia Scotchie, Paula Smith, Chris Troy, Mike Vatalaro, Ashley Womack, Denise Woodward Detrich and David Zacharias.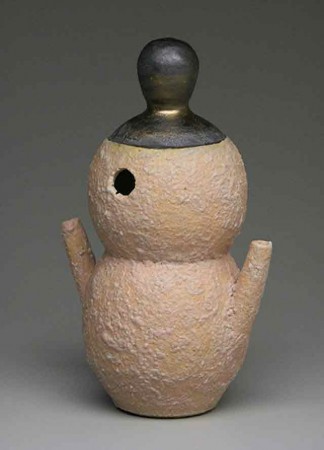 Virginia Scotchie
The exhibition is guest curated by the Johnny Nutt who says about the show, "South Carolina has a long, rich tradition of ceramic production. Edgefield, South Carolina is recognized widely as the birthplace and earliest center of the alkaline-glazed stoneware tradition in the southern United States, and from there spread as far west as Texas and on up into the northeast. By the middle of the 20th century, however, there were virtually no traditional potters working anymore in South Carolina. Today however, a combination of thriving university-based ceramics programs, such as those at Clemson, the University of South Carolina, Winthrop, and Furman, along with the Professional Clay Program offered by Piedmont Tech in Edgefield, have revitalized ceramic production in South Carolina.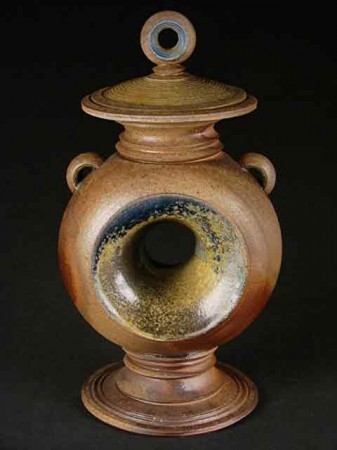 Nathan Cox
Graduates of these programs, along with newly-immigrated South Carolinians and self-taught outsider-artists have brought an incredible diversity of ceramic production to the Upstate area of South Carolina. It is the hope of the Pickens County Museum, through this exhibition, to highlight not just the work of the twenty-six participating artists but to provide a unique opportunity for folks to see, in a single stop, the wide array of ceramic art being produced in the Upstate of South Carolina in these early days of the 21st century."
This exhibition is part of the museum's 2009 – 2010 exhibition season sponsored by Pickens Savings & Loan and Upstate Oral & Maxillofacial Surgery & Dental Implant Center.
The Pickens County Museum of Art & History is funded in part by Pickens County, members and friends of the museum and a grant from the South Carolina Arts Commission, which receives support from the National Endowment for the Arts.
Also on view at the Museum through Feb. 11, 2010, are the exhibits, Story, Song, and Image: A Merging of Musical Heritage and Narrative Painting, features works by Glen Miller and John Fowler. Both artists have a passionate interest in the traditional music of South Carolina, and how it intertwines with its' people and their lives. Also, the exhibit, April Harrison: Grateful. A native of Greenville, SC, Harrison paints images primarily in acrylic, powder, watercolor, pencil and collage.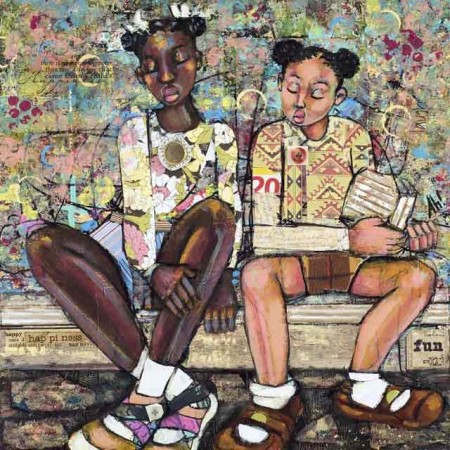 April Harrison
For more information please contact the museum at 864/898-5963.
Share this article