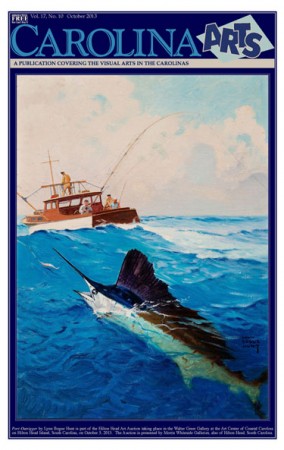 The October 2013 issue of Carolina Arts is up on our website at (www.carolinaarts.com) – all 85 pages of it.
Fall is in the air and although it time to be outside again, we hope you'll spend some time downloading our paper and sent the link to download it to your e-mail, Facebook and Twitter friends.
Last month we got 50 new "Likes" on our Facebook page, which would be nice to repeat or exceed this month. We hope to go over a total of 1,500 likes this month.
The link is: (http://www.carolinaarts.com/1013/1013carolinaarts.pdf).
So download that PDF and dig in – it makes for good reading and shows that you have lots of opportunities to enjoy the visual arts in the Carolinas in October. And, don't forget to find a way to thank our advertisers – they make the paper possible.
Thanks – Tom and Linda Starland
Carolina Arts
843/825-3408
info@carolinaarts.com