Linda and I are offering some items from our art collection for sale. We're starting with some prints by Corrie McCallum which we will be offering at prices near what we purchased them, with one exception where one work is framed. Call us at 843/825-4296 if you are interested in purchasing any of these works.
You can learn about this artist with the information provided below.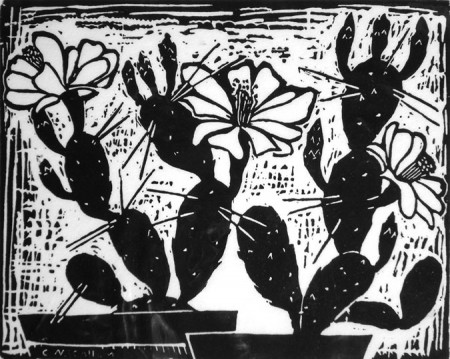 Cactus, linoleum cut, 5/20, 1970, 8″ x 10″ – $150. (The image was wrapped in plastic when photographed.)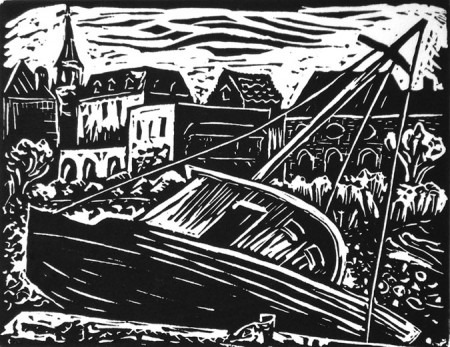 Waterfront, linoleum cut, 8/10, no date, 8 7/8″ x 6 7/8″, – $150.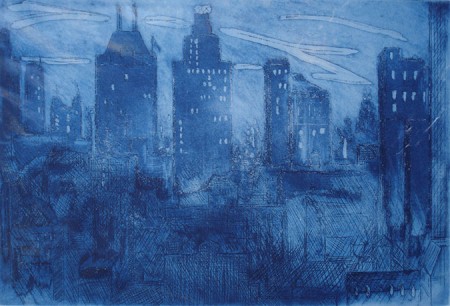 New York, etching, A/P#1, no date, 11 3/4″ x 17 5/8″, – $250. (The image was wrapped in plastic when photographed.)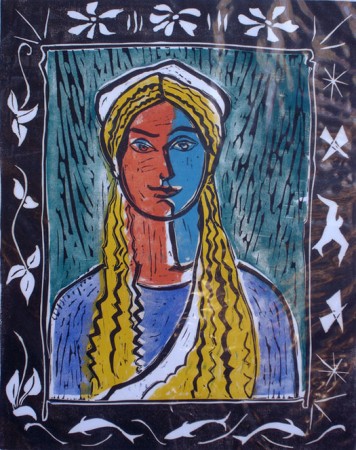 Femme, color linoleum cut (multiple plates) no # proof, no date, 11 5/8″ x 14 3/4″ – $200. (The image was wrapped in plastic when photographed.)


Untitled (Charleston roof tops), etching, no number, no date, 19 7/8″ x 7 3/8″, framed – $400.
Corrie Parker McCallum (1914 – 2009)
Corrie Parker McCallum was born in Sumter, South Carolina, in 1914. As a child, her first acts of creative expression came during early years spent in bed recovering from tuberculosis. She would draw illustrations for stories her uncle would read to her. Sumter didn't offer much in the way of art education, even though her cousin, Elizabeth White was a well-known artist, who also lived in Sumter. McCallum didn't receive any art instruction until her family moved to Tampa, FL, where an art teacher traded lessons in exchange for her sitting as a model. After five years, the family returned to Sumter, where there was still no form of art education. McCallum wouldn't receive formal training again until she set off to attend the University of South Carolina in Columbia, SC. It was at USC where she first met her future husband and fellow artist, William Melton Halsey. McCallum was at USC from 1932-36. The university's art department at that time didn't offer much of a challenge, but the experience of being with other like-minded artists was stimulating. McCallum and Halsey became inseparable, feeling that they were the only two students who were a match for each other artistically.
In 1971, she accepted a position at the College of Charleston where she taught for eight years and helped establish the fine art print department.
In 2003, McCallum was awarded a Lifetime Achievement in the Arts – Elizabeth O'Neill Verner Award, South Carolina's highest award in the arts.
You can read more about McCallum at this link (http://www.carolinaarts.com/foundation/mccallum.html).