The Seagrove Potters for Peace 2010 fundraiser for Three Cups of Teaauthor Greg Mortenson's Central Asia Institute has raised nearly $6000 so far.
That's enough money to buy school uniforms for over 1100 children, or pay the annual school fees for nearly 300 students.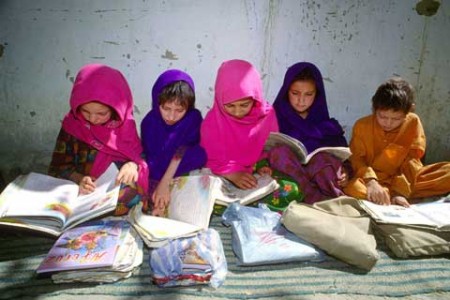 "Our kick-off weekend in August was very successful" stated organizer Beth Gore of Cady Clay Works. " We sold three times as many pottery items as last year, but we started with five times as many so there are still pieces for sale. We'd love to wind up this event and put all the money to work building schools."
The twenty-four participating potters designed one-of-a-kind, specially signed pieces for this event that are unique and collectible, donating half of the purchase price to CAI. The potters hope that customers will buy these special pieces for Christmas gift giving. "It's an opportunity for your gift dollars to work three ways," says Gore. "Each purchase helps peace efforts by educating youth, supports a North Carolina potter, and is a special gift for a loved one."
Mortenson's efforts to build schools and educate youth in Pakistan and Afghanistan have been recognized world-wide, earning him a Nobel Peace Prize nomination, and are endorsed by the US military who turn to him for advise. "After all," says Gore, "what could be a more appropriate Christmas present than the gift of peace?"
For more information and a list of participating potters, go to (www.seagrovepottersforpeace.com) or call 910/464-5661.