A year ago I went to the 1st Annual Celebration of Spring in Seagrove and had a great time. You can read what I said about it at this link.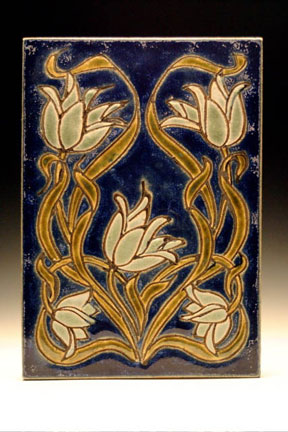 From Avery Pottery & Tileworks
I hope the weather for the 2nd annual event, taking place on Apr. 17, from 9am-5pm (mostly) and Apr. 18, from 10am-4pm (mostly), is just as nice as it was last year. But, there are some changes worth noting from last year that I think are important to know for those folks planning to go.
First, the rest stop on Hwy. 705, the Pottery Highway, has been closed due to the opening of the North Carolina Department of Transportation's (NCDOT) two new visitor centers/rest stops on US 220 (the future I-73/74) – just outside of Seagrove. For those going south on US 220 – you'll have to pass the normal Seagrove exit to get to the new center on that side of US 220. Folks traveling north on US 220 will get to the other facility just before the Seagrove exit. This may be a little less convenient for some folks, but the new centers have better and more facilities and great displays of area pottery and maps to the area as well as brochures from various potteries.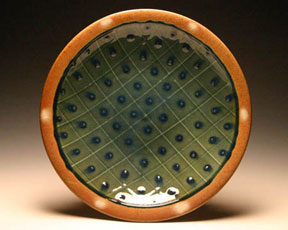 From Avery Pottery & Tileworks
Of course you can always visit the NC Pottery Center in Seagrove on Saturday Apr. 17, between 10am and 4pm. The $2 admission fee will be well worth it (if you're in need of a public facility) and you may get to see a preview of some of the pots which will be part of the Center's 11th Annual Benefit Auction – Going, Going, Gone to Pots! – held at the Center Apr. 25, 2010. Read more about that at this link. The Center is also a source for maps and info about area potteries.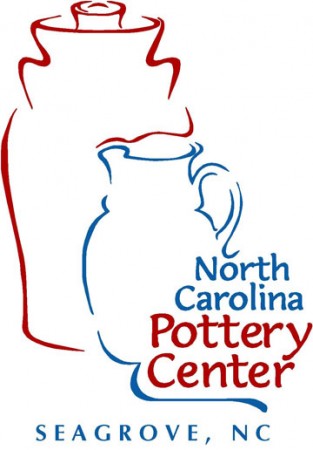 The second difference from last year is that you'll have absolutely no chance of running into me this year. We have some guests coming that same weekend so I won't be roaming the roads to find the next pottery around the bend. But, I'll be there in spirit and in print. Seagrove is now part of our regular area of coverage and delivery for the Carolina Arts family – so I'll have been through the area before you that month and hopefully for a lot of months into the future. So you won't run into me, but you just might see our paper there at a few of the potteries and the NC Pottery Center.
Like a lot of other folks, I have discovered that the potteries of the greater Seagrove area are open for viewing and business (that means you can buy something) just about any day – all year long. So, you and I don't have to wait for a special occasion – even though they are nice to attend and I still hope to attend as many as a can. And, I encourage you to do the same.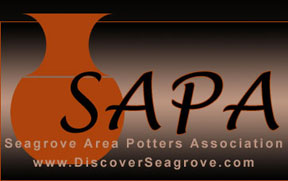 Of course you can always discover what's going on in Seagrove at any given time by visiting the Seagrove Area Potters Association's website at (http://www.discoverseagrove.com/) and click on the Area Events link or check out Carolina Arts Unleashed, Carolina Artsand Carolina Arts Online. We try to keep readers informed as to what's going on – at least all we know.
Go discover Seagrove – if you haven't already. And, if you have – well you don't need me to tell you to go back – you've already been thinking about it.