It's funny how you can run into something that takes on a life of its own. That's what happened when I wrote a story about a visit to the Kentucky Artisan Center on my way to Michigan this summer. Ever since I wrote that entry, readers have been e-mailing me about items relating to that story. First, it was about TAMARACK: The Best of West Virginia, an artisan center in Beckley, WV, and then a Charleston, SC, on-line publication,CharlestonCurrents.com, asked if I would write up my idea of a SC artisan center at the intersection of I-26 and I-95, and now an artist in Kentucky who came across the story sent me a link to an article in The Richmond Register about the Kentucky Artisan Center setting up a satellite gallery in Lexington, KY, for a big event. It seems there is no limit to what the Kentucky Artisan Center or State of Kentucky will go to in helping Kentucky's artists.

It would be nice to see some of that here in SC. Wouldn't it be nice if the SC Arts Commission or the state of SC would open an artisan center in Charleston, SC, during the run of the Spoleto Festival USA each year – showcasing our artists to that audience? At least that is cheaper than building an artisan center.
You can read the article in CharlestonCurrents.com at this link.
You can read my last entry on this issue at this link.
Here's the article that was in The Richmond Register.
Here's the newspaper article:
Artisan Center to open store at WEG – September 20, 2010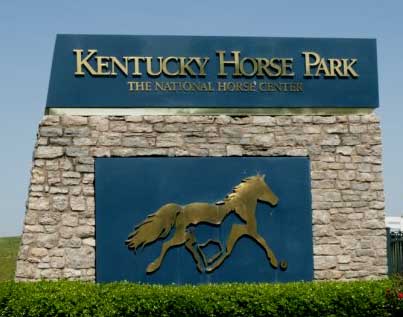 BEREA — For the first time, visitors will be able to shop at a Kentucky Artisan Center at Berea store in Lexington. The Kentucky Artisan Center at Berea will showcase the creative works of over 400 of its Kentucky artisans in a satellite store created for The Kentucky Experience complex at the 2010 Alltech FEI World Equestrian Games at the Kentucky Horse Park from Sept. 25 through Oct. 10.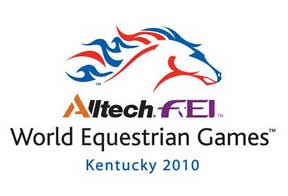 Housed inside the Kentucky Proud Product Pavilion, which is one of three buildings that make up The Kentucky Experience complex, this satellite store will be a smaller version of the center's main facility off I-75 in Berea, but will look and feel very much the same.
Showcased in the store will be a wide range of Kentucky artisan works including pottery, jewelry, woodworking, baskets and fiber art; two-dimensional art such as paintings, prints, photography and note cards; books by Kentucky authors, beauty products and home furnishings and a selection of Kentucky music and Kentucky Proud food products.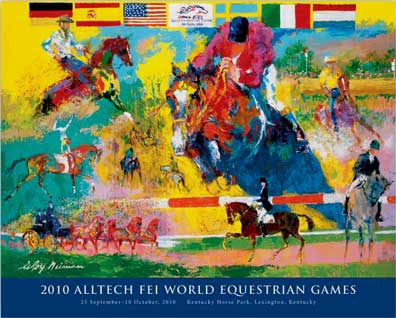 The Kentucky Artisan Center Satellite Store will include over 2,000 products created by 400 Kentucky artisans from over 140 Kentucky communities in more than 85 counties. The store will be open daily from 8 a.m. until 7 p.m. except for Sept. 25, when it will be open until 10 p.m., Oct. 5 when it will close at 5:30 p.m. and Oct.10 when it will close at 5 p.m. This store is one of many areas the public can visit with a General Admission ticket.
The Kentucky Artisan Center at Berea also is presenting at this location, demonstrations and book signings by Kentucky artisans, and the Kentucky Proud program is presenting food samplings daily. These events are scheduled from 10:30 a.m. to 2:30 p.m. and from 3:30 to 6:30 p.m. in the Kentucky Proud Product Pavilion.
"We are excited to have this opportunity to introduce Kentuckians and visitors from around the world to the creative works being made by the state's talented artisans," said Victoria Faoro, Kentucky Artisan Center at Berea Executive Director. "We hope that people attending the 2010 Alltech FEI World Equestrian Games will visit the Kentucky Experience complex to enjoy all that Kentucky has to offer, and shop in the Artisan Center at Berea's Satellite Store in the Kentucky Proud Product Pavilion— to take home wonderful Kentucky artisan-made products."
Throughout the games, the Kentucky Artisan Center at Berea will also be open regular hours at its Berea location at 975 Walnut Meadow Road, just off I-75 at exit 77. The center's exhibits, shopping and travel information areas are open daily from 8 a.m. to 8 p.m. and the café is open from 8:30 a.m. to 5 p.m. Admission is free. The center features works by more than 650 artisans from 100 counties across the commonwealth.
For information, call 859/985-5448 or visit the center's website at (www.kentuckyartisancenter.ky.gov).
Tags: Charleston Currents, Kentucky Artisan Center, SC Arts Commission, TAMARACK: The Best of West Virginia