Well this month I feel a bit like Alice down the rabbit hole – things just get curiouser and curiouser. So we'll cut to the chase and tell you that in the first ten days of May, there have been 41,731 downloads of our May 2011 issue of Carolina Arts. That's already 10,000 more downloads than the monthly total for our April 2011 issue. So, we've crested the second hump of this roller coaster ride.
Here's the basic numbers:
downloads of the May issue – 41,731
(other) – 13,239
downloads of the March issue – 7,752
downloads of the April issue – 349
downloads of the January issue – 165
downloads of the February issue – 101
The big surprises here is that, one, the May issue is ahead of the pace the March issue set in ten days (35,867), but I will in no way predict that the May issue will exceed the March issue by the end of the month. I've learned my lesson on that one.
Two, the (other) numbers have dropped dramatically. As of ten days in March the (other) number was 25,382 and in April it was 39,417. So instead of increasing this month – it has decreased – so far. The (other) number is nondescript. Our server doesn't know what they are – could be downloads, but also could be lots of different stuff, but each month it represents the highest number of activity on our site. In April it was 92,110. It's a number that makes you scratch your head.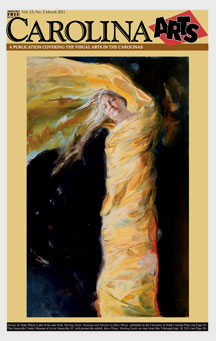 And, three, that March issue just keeps building steam. In ten days it has been downloaded 7,752 times. In all of April, it was downloaded 7,776 times – which means that issue has been downloaded 60,826 times since the day we launched it on March 1st. Now there is some value for you if you advertised in that issue.
From here on until the end of the month the numbers come in much slower, although there can be good days when 1,000 downloads will take place, but it's really hard – impossible to predict what will happen. And, at this point I'm beyond that point of trying to figure things out or make any sense of what happens. I'm just taking the roller coaster ride with you all. Isn't that what's fun about a roller coaster – the ups and downs?
Anyway, we know there are a lot of folks out there that are making this all possible by spreading the word about each issue as it comes out to their e-mail lists and on the social networks. We hope they'll keep doing that and others will join in with them. We're all in this together.
Another nice event that has been going on in the last month or so is that many of our old readers are finding us and they are amazed at where we have gone as a paper in a few months – as Linda and I are. We may be dragging them into the 21st century – kicking and screaming, but once they get here, they're finding like we did – it's not so bad.
If you haven't downloaded a copy of our May 2011 issue of Carolina Artsyet – go to (www.carolinaarts.com) to get your own copy.
Tags: Carolina Arts, Visiting North Carolina, Visiting South Carolina