A Little Commentary on this Announcement
I have no problem with these selections – I think they're both great, but I've got a few problems with the process. First, I'm not sure if the problem is that so few artists are applying for these fellowships or if it's the fact that the same people keep applying for it, but it's a shame with so many talented artists in this state that we have repeat winners. Also, I don't think the Arts Commission should have people with close ties to SC's art community on the selection panel.
But, why beat a dead horse. Nothing will change while the same folks are in charge.
Here's the press release – I added the images of work by each artist. I guess the Arts Commission thinks photos of the artists are more important than examples of their work.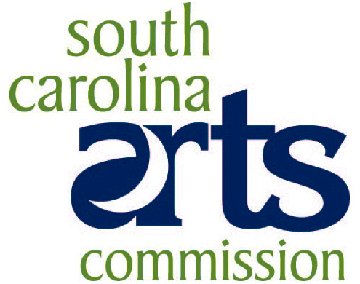 The South Carolina Arts Commission Board in Columbia, SC, has awarded Individual Artist Fellowships to two South Carolina visual artists in the categories of visual arts and craft. Each artist receives $5,000.
This year's fellows are:
Visual Arts: Jonathan Brilliant, Richland County
Craft: Russell Biles, Greenville County
"The arts, and all the benefits they bring, depend on capable artists, who are central to the creative industries in our state," said SC Arts Commission Executive Director Ken May. "The fellowships offer resources that artists can use to advance their careers. We're fortunate to have funds to award thanks to a generous contribution from the South Carolina Arts Foundation."
The SC Arts Commission board approves fellowships based on recommendations made by out-of-state review panelists, who select fellows based solely on a review of anonymous work samples. The visual arts and craft panelists were: Rene Barilleaux, chief curator/curator of art after 1945, McNay Art Museum, San Antonio; Lia Rose Newman, director of programs and exhibitions, Artspace, Inc, Raleigh, NC; and Miguel Gomez-Ibanez, president, North Bennet Street School, Boston.
The South Carolina Arts Foundation, a nonprofit organization supporting the education and arts development programs of the SC Arts Commission, funded three of the four fellowships awarded this year (two others in Music). Individual artists working in poetry, prose, dance performance and dance choreography can apply for the 2012-2013 fellowship awards. The deadline to apply is Nov. 1, 2011.
FY2012 SC Arts Commission Artist Fellows' Biographies
Jonathan Brilliant, Richland County – Visual Arts Fellow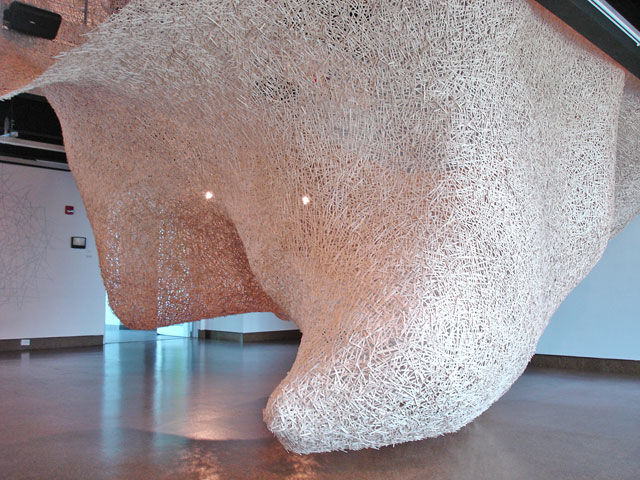 Jonathan Brilliant holds a Bachelor of Arts in Studio Art from the College of Charleston and a Master of Fine Arts in Spatial Arts from San Jose State University. He has served as a visiting artist and artist-in-residence for numerous communities, schools and universities, including the Ox-Bow School of Art, the Penland School of Crafts, Redux Contemporary Art Center, University of Oklahoma, University of Memphis, and recently for the East/West Project in Berlin, Germany. In 2007, Brilliant was awarded a Joan Mitchell Foundation fellowship to attend the Vermont Studio Center. In 2009 he received the juror's award at the National Outdoor Sculpture Exhibition and was named a South Carolina Arts Commission Visual Arts Fellow alternate. Brilliant creates compositional elements by weaving, welding and stacking various mediums, including such re-purposed coffee shop items as stirrers, lids and cups. From May 2009 – December 2010 he conducted his "Have Sticks Will Travel World Tour," a series of site-specific installations in 13 galleries on two continents. In September 2010, Brilliant was named the winner of the Columbia Design League's inaugural "Play With Your City" public art competition. In addition to site-specific installations, Brilliant works with drawing, sculpture and photography and lectures at universities across the country.
Russell Biles, Greenville County – Craft Fellow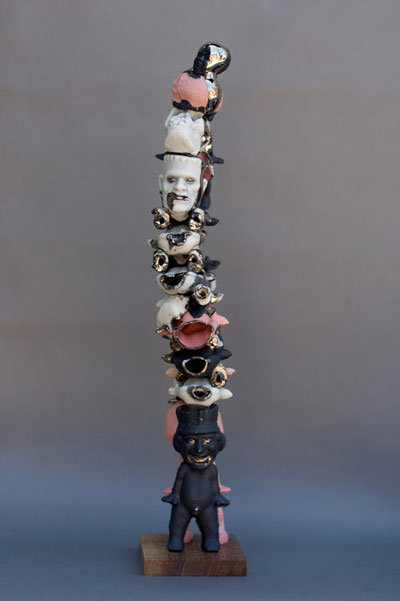 Russell Biles received his Bachelor of Visual Arts in Sculpture from Winthrop University. His works have been displayed throughout the Southeast and are in collections from Arizona to the Museum of Arts and Design in New York. Described as a "sculptural satirist," Biles focuses on culture's obsession with celebrity to engage his audience. His works range from 1 to 10 feet in scale and have been featured in many national publications, including American Craft and The Ceramic Narrative. Biles received the Juror's Choice Award for his work, "The Red Clay Survey," at the Huntsville Museum of Art in 1994 and was named a South Carolina Arts Commission Visual Arts Fellow in 2001. He continues to serve the arts community by doing commissioned work and providing workshops, school residencies, master classes and other educational programs. In September, his work will be displayed in "Contradictions," an exhibition at the Mindy Solomon Gallery in St. Petersburg, Fla.
The South Carolina Arts Commission is the state agency charged with creating a thriving arts environment that benefits all South Carolinians, regardless of their location or circumstances. Created by the South Carolina General Assembly in 1967, the Arts Commission works to increase public participation in the arts by providing services, grants and leadership initiatives in three areas: arts education, community arts development and artist development. Headquartered in Columbia, SC, the Arts Commission is funded by the state of South Carolina, by the federal government through the National Endowment for the Arts and other sources.
For more information, visit (www.SouthCarolinaArts.com) or call 803/734-8696.
Tags: Columbia SC, Jonathan Brilliant, Russell Biles, SC Arts Commission, Visiting Columbia SC, Visiting South Carolina