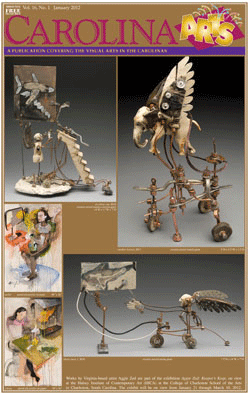 This will be my last report on the download numbers each month other than a mention in my commentary in the paper. It's taken time to keep up with the stats and it's a bit of a distraction from other things. The last year has been a roller coaster from the 8,929 downloads we got with our first electronic issue in Jan. 2011 to the 83,826 downloads we received from the Dec. 2011 issue – another record month.
We had 569,581 downloads of each monthly issue during the month it was launched. That's not the total number of downloads during the year as people kept downloading copies of various month's issues – long after that month had passed. Like in December, 199 people downloaded that Jan. 2011 issue to take a look. That's one of the great things about being an electronic paper. Old issues are available on our website so that anyone who discovers our paper can look at back issues – in total, the same way everyone saw them when they were first launched. Since 1999 we've made the articles form old issues available for viewing, but it wasn't until Aug. of 2004 that the entire issue could be seen – articles, photos and ads. If you check it out you'll see our website has a ton of stuff archived there.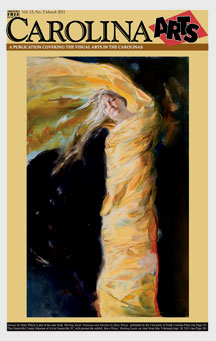 Last year we had one outstanding issue that seemed to attract a lot of viewers or at least a few who were willing to promote it month after month. This would be our "cult" issue – March 2011. During the month of March it attracted 45,298 downloads – more than the months of April, July, and September, but each month after March it still kept attracting a lot of downloads for an issue which had been long over. The Mar. 2011 issue received 5,151 downloads in December 2011. The March issue received more downloads than our Jan. 2011 issue did during the months of May, June, Sept., Oct. and Nov. By the Summer, I was suspecting that some one or a group of folks were doing something to boast the March numbers. They were so out of wack with the other numbers for previous issues. Something unusual had to be going on.
For the first time I'm admitting that I started under-reporting the March download numbers to see what would happen, hoping someone would contact us and complain, but they just kept coming. In total the March 2011 issue of Carolina Arts has attracted 129,727 downloads – that's 84,429 after the month of March. It's amazing and a mystery as to what's going on. Whatever is going on, it's good for everyone who was in that March 2011 issue as they are getting a lot of exposure – over and over again.
Of course nothing is as puzzling as the case of the "other" category in our stats. The good folks at our server tell us that this number could represent more downloads of the paper, but they can't tell for sure because they are coming to our site from un-trackable sources. I'm like – what? For many months last year we had more "other" counts than downloads of the main issue. It's very frustrating not knowing what these numbers represent but in the last two months our downloads of the main issues have been out pacing the "other" numbers. It's very strange. But then, isn't everything about the Internet strange.
The Numbers
It's worth repeating that the Dec. 2011 issue of Carolina Arts received 83,826 downloads. Coming in at the number two spot was the "other" with 59,005 and of course in third place was the March 2011 with 5,151 downloads.
In fourth place this month was our Aug. 2011 issue with 1,844 downloads. Then it was Nov. 2011 with 633, July 2011 with 298, Jan. 2011 with 199, June 2011 with 170, and Feb. 2011 with 97 downloads. The April, May, Sept. and Oct. issues were somewhere below the top 200 categories on our stats list – which includes 10,001 categories on our website. The stats only track 10,001 items. We have well over 30,000 items on our website.
The website set another record for visits with 99,268 sessions in Dec., giving us an average of 3,202 visits a day and one of those days our server had to reboot their system and we got no stats for that day. If they hadn't done that we would have gone over the 100,000 mark.
Way back in college I was studying to be an accountant. My mother was a bookkeeper and she wanted her son to be an accountant – the big bean counter, but by my fourth year I got the idea that I wanted to be a photographer. Those years counting numbers have paid off over the years but I still find number counting to be more boring than interesting. Numbers can tell you things, but at some point I always find something else more interesting. And, there were many times during this last year that I had wished I had never started tracking these numbers. And, a year is enough for me.
When it comes down to the bottom line – we've got a lot more viewers ofCarolina Arts than we did when we were printing only 10,000 copies of the paper which in its last years was just 24 – 36 pages, covering parts of the Carolinas and back to black and white copy. The paper now is in full color with 50 – 70 pages, covering all areas of the Carolinas we hear from by deadline, and is available at the click of your return key on your computer, tablet or smart phone. What's not great about that?
If for some reason you haven't downloaded a copy of our Jan. 2012 issue of Carolina Arts or any of the other issues from 2011, you can do that at (www.carolinaarts.com) or just hit (http://www.carolinaarts.com/112/112carolinaarts.pdf) to download the Jan. 2012 issue.
And, many thanks to those good folks who are sending the link to download Carolina Arts each month out to their e-mail lists after we launch it each month. It's these people who are helping bring new viewers to our paper. The numbers we are seeing wouldn't be anywhere close to what they have been without them. It takes a village to deliver a paper and we thank our village members.
Let's all have a prosperous and happy new year.
Tags: Carolina Arts, December 2011 Issue of Carolina Arts, Visiting North Carolina, Visiting South Carolina