Scheduled to open in the fall of 2009, the new Harvey B. Gantt Center for African-American Arts + Culture, named in honor of the former Charlotte mayor and civic leader, will replace the Afro-American Cultural Center located in the former Little Rock AME Zion Church, at 401 North Myers Street in Charlotte, NC. The new four-story, 44,000-sq. ft. arts center will be located in Charlotte's Center City with the new Mint Museum and the Bechtler Museum – scheduled to open sometime in 2010.
But, while the new center is still under construction the supporters of this project are conducting the "New Beginnings Founders Campaign". You can learn all about that campaign on the Cultural Center's website (www.aacc-charlotte.org).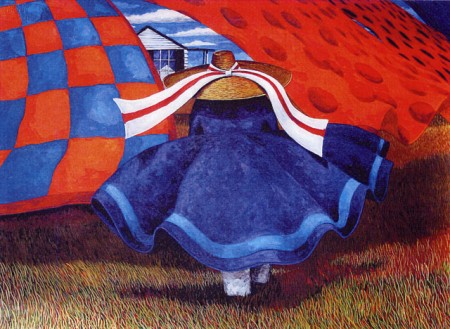 Part of that campaign is a special offer for your chance to own a limited edition lithograph by Jonathan Green, a South Carolina native, who is known worldwide for his colorful work which depicts the everyday life of African-Americans in the Carolina Lowcountry. The image, titled Farm Woman is currently being produced by Master Printmakers Joseph Kleineman and Maureen Turci at Mojo Portfolio, Union City, New Jersey. Kleineman and Turci have produced many of Romare Bearden's, Elizabeth Catlett's and Jacob Lawrence's most popular prints.
Green will donate 75 of the 100 limited edition lithographs to the Gantt Center's Founders Campaign. The image will be released in mid to late Jan. 2009. The size of the image will be 22" x 30" with white margins on all sides. Each of the prints will be signed and numbered by the artist. The Campaign would like to offer this wonderful image to you at the pre-release price of $3,500. Details about this opportunity can be found on the Center's website (http://www.aacc-charlotte.org/JGreen_form.asp).
The great thing about this opportunity is that you will not only get a wonderful limited edition lithograph by Jonathan Green, but you'll also be supporting this new cultural center. So what will you be exactly supporting – you ask. Well, here's some of the details on the new center.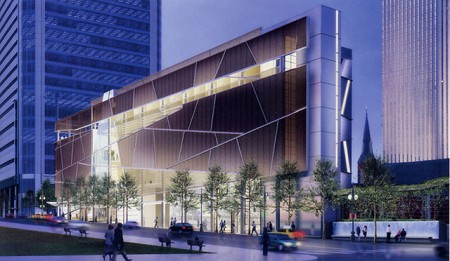 Support of the new Gantt Center will be used in many ways including: Staging of excellent fine art exhibitions and related programming activities in the Center's three exhibition galleries; Development of innovative arts and education programs for school-aged children; Development of a year-round arts, culture and history lecture/seminar series; Development of collaborative exhibitions and academic exchanges with regional and national museums and arts organizations; Summer camps, art classes and enrichment programs for public school children; and Support for theater productions, film presentations and educational workshops.
Commitments have been secured from the following arts organizations to participate in Gantt Center programming including: Spelman College Museum of Fine Art – Atlanta, GA; The Museum of Arts and Design – New York, NY; The National Museum of African-American History and Culture – Washington, DC; Art Institute of Chicago – Chicago, IL; The School of the Art Institute of Chicago, Chicago, IL; The National Gallery – Washington, DC; and the University of Maryland David Driskell Center for the Study of Visual Arts and Culture – College Park, MD.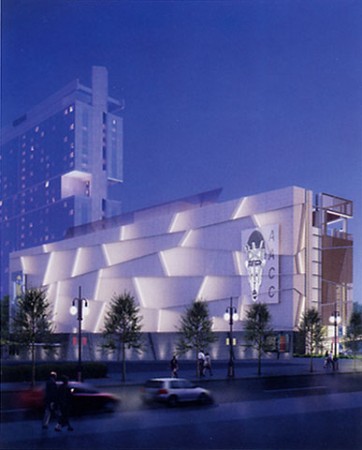 So it's almost like having a national African-American cultural center in the Carolinas. We won't have to travel to other places to see great works of art by African-Americans – it will travel to us – right here in the Carolinas.
For further information about this project, the Founders Campaign or the lithograph by Jonathan Green, contact Patrick Diamond, Director of Development, at 704/374-1565, ext. 25 or e-mail to (patrick@aacc-charlotte.org).