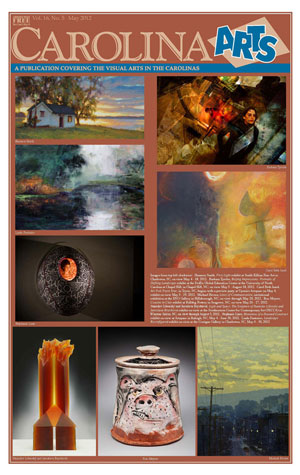 May 2012 issue
This sounds like the title of some 1970′s cold war movie where some international incident almost brings the world to the brink of Armageddon, but it's not. It's a comparison to last month's downloads where by the first 13 days in April we had 100,236 downloads. By the end of the month the April issue had brought in 112,795 downloads – an amazing number that I didn't think would be beat in some time, but we have a race on our hands.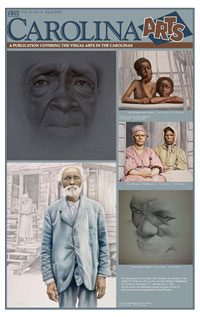 April 2012 issue
In the first 13 days in May we have had 103,921 downloads – that's 3,685 more than last month in the same amount of time – a real surprise. By the end of the month will the May issue surpass the April issue? I don't know. It's a long wait until the end of the month to find out.
I also speculated that the April 2012 issue just might be the issue that could knock the March 2012 issue, our official cult issue, off its top seat for all time download king, but although it came out of the gate running hard in May – the March 2011 issue has already passed it with 4,312 downloads. May 2012 has received 3,727 downloads.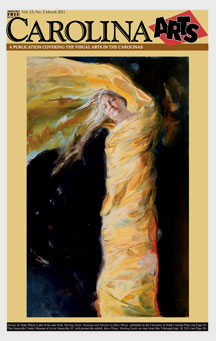 March 2011 issue
But, I have to say, what really has me wondering what's going on is the fact that we're going to have another 100,000 + download month. Don't get me wrong – that's a great puzzle to deal with. I'm not losing sleep at night yet, but it does make me wonder – is this the new norm or just a Spring spike? Only time will tell.
You can check out any of these issues at Carolina Arts' website at (www.carolinaarts.com).
Tags: Carolina Arts, Visiting North Carolina, Visiting South Carolina