This strange winter has delivered just about all the things I lived with back in Michigan, so many years ago – except the days when it's 60 and 70 degrees in between.
Today it started to snow at about 3pm and it hasn't stopped yet at almost 11pm. We went out after dinner and made this snowman. I can't wait to see what it looks like outside tomorrow morning.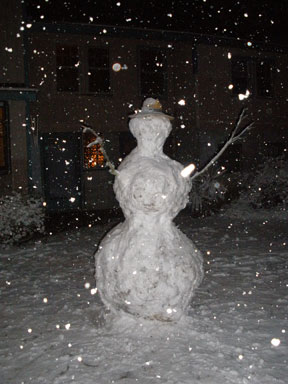 This isn't Washington, DC, but it's just as strange to us here in South Carolina.
Tags: Bonneau SC, snow