This entry is posted in reaction to the notice I posted on Feb. 10, 2010.
Yes, you should – whether you're an artist, an arts administrator, or just a South Carolinian who enjoys the arts – especially if you are not happy with what the SC Arts Commission is doing or not doing. You can be sure they will get all their fans gathered together to be there to sing their praises. Mostly these are folks who have gotten money in the past, are getting money and assistance from them now, and hope to get money in the future. They'll be called on to show up or they may have seen their last dollar from the Commission. They don't play softball at the Arts Commission – so don't count on them to say anything bad about the people they get money from – if they want to continue to receive money.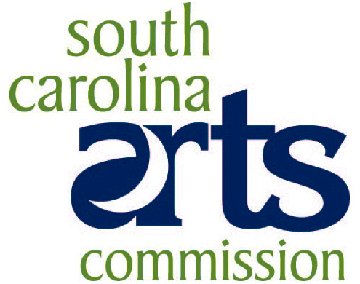 I know I'm going to show up to as many as I can to get my two cents in. And, I'll have my copy of the last Canvas of the People report. Most people won't bother – they've long ago written off the SC Arts Commission as an agency that would assist them in their creative pursuits. They see no reason to spend time making input where they have seen no results. That's too bad and in some ways they are counting on that factor. If you're not happy with them – they surely don't want to hear from you for one hour and 15 minutes.
One hour and 15 minutes – that's all the time it takes to come up with a plan for the next ten years. That's how long the forums will take place – each runs from 6:45 to 8pm. Man, I've spent more time than that on some entries to this blog. This should tell you how much they think the public's opinions are worth. They will give the good citizens of South Carolina 8 hours and 45 minutes to voice their opinions on policy that the Arts Commission will use for the next ten years. How crazy is that?
Just think of two years ago and how different things are today.
Making a ten year plan is just stupid – especially when you are never graded on how well you did with the goals of the previous ten year plan.
This process should happen every two years, and at the end of two years a public review should take place to grade their progress, determine what goals should be scrapped or kept until accomplished – if the goal is still needed. There are too many changes that take place in the span of ten years to make most of the goals relevant. And, if you can't make something happen in two years – it may never happen. But, ten years – the art community's needs will change over and over again before ten years goes by.
Here's one goal of the last Canvas:
Marketing and Advocacy
"In order to build an environment in which the arts can thrive, we must deliberately raise the profile of arts providers and supporters in South Carolina. We must increase the public's understanding and appreciation of the artistic process and gain more and better coverage and criticism of the arts through all media outlets. We must build understanding of the relationship between community development and the arts until the arts are regarded as a vital resource for prosperity and health by the businesses, citizens, and government leaders of South Carolina. We must keep the arts on the public agenda at the local, state and national levels and influence public policy in favor of the arts."
I don't want to go over this whole ten year plan – so I will cherry-pick one of the objectives they came up with to accomplish this goal.
Objective # 2. Train artists and arts organizations in professional marketing techniques, and build skills throughout the arts community in obtaining press and media coverage.
I have some first hand experience with this. And, I'll just provide a little slice of my world on how well they are doing.
Up until two months ago the Arts Commission wasn't sending me press releases at all because I'm a vocal critic of their agency. Many major and small arts organizations in SC can't get press releases to Carolina Arts by our deadline – just three weeks before our paper hits the streets – while others can do it every month. And, many more don't do any press on their events beyond expecting their local paper to cover their event. How does that "keep the arts on the public agenda at the local, state and national levels"? Many of the art groups in SC don't even use the Arts Commission's source of arts info – Arts Daily. The Arts Commission is using Twitter to spread news, but anyone following up on it won't find much useful info.
Example: Here's a Tweet posted on the  the Arts Commission's Twitter page with the date stamp – 9:22am on Feb. 4, 2010 – "Hartsville happening! RT @blackcreekarts: Nine Exhibits Opening Tonight at BCAC. Meet the artists 5:30 to 7 p.m. Free. http://bit.ly/be29A8″.
This is the morning of the event – I guess it's for people who don't plan things until the last minute. And, if you follow Tweets – I guess that means you.
When you click the link in the Tweet you are taken to a blog of the Black Creek Arts Center in Hartsville, SC, which lists the date and hours for the reception for nine exhibits being presented. No info was offered as to how long these exhibits would be on display beyond the hour and a half of the reception. A phone number and e-mail address is offered – I guess for further info. The blog entry is dated Jan. 30, 2010.
When I click on the links of each of the nine exhibits listed to find more info, I'm again just given the date and times for the reception. Funny thing, each individual link says that this is one of eight exhibits being offered, yet nine are listed on the blog.
Fifteen minutes into one Tweet, a trip to a blog and nine links offering info about each exhibit – I don't know if these exhibits will be on view for longer than 5:30-7pm on Feb. 4, 2010. I'd have to make a call or send an e-mail for that – at this point. And, doing that is no guarantee of further info.
Next, I click the heading to go to the top of the blog page to find a link to the Black Creek Arts Center's website – if they have one –  and it takes forever for it to come up – loading a slide show. I see no link so I click the profile link which has the words "Black Creek Arts Center" which I think might be a link, but it takes me back to the front page of the blog.
Next, I go to the Red Hot Links page of Carolina Arts and no website link for that group is there – which tells me something. Next stop Google. I find the website and look for info about exhibits. I click a link for Upcoming Events and I get the blog again. I click a link for The Jean & James Fort Gallery and get less info than the blog offers. I click a link for the Cultural Calendar and it only lists the date and time for the reception of one of the nine exhibits. I'm getting nowhere on this website.
I go back to the Red Hot Links and click on the Arts Commission's Arts Daily link to see if they offer any info on these nine exhibits. I go through the search process and find no exhibit listed for Feb, 4, 2010, in Hartsville. I go to the Browse selection to search through 275 entries. No mention of any exhibits by the Black Creek Arts Center. And, not many other exhibit listings are found there either. I'd say 250 of the listings are performances. But that's not the Arts Commission's fault that people don't use their site – except that they could require people they give funding to to use it.
From one Tweet on the Arts Commission's site to the BCAC's blog and website and back to the Arts Commission's art calendar – I can't find if these nine exhibits will be on view longer than 1 1/2 hours and I spent the same amount of time looking through all this modern technology and writing this entry that you will get to tell the Arts Commission about what you think they should do in the next ten years. I didn't bother looking at their Facebook page. I have no expectations of finding any further info there.
I'm saying lets look back first to see where we are now before we try and plan the next ten years. And, in my opinion we are not very far in 2010 from the last Canvas' goals made ten years ago.
You ask – Tom, why not just call the Arts Center and ask them about the dates of the exhibit? But, that's so 20th century. They are using modern day technologies to reach the public to offer information – but not much information.
Is this the results of the last ten years of work on the part of the Arts Commission on Objective # 2 – "Train artists and arts organizations in professional marketing techniques, and build skills throughout the arts community in obtaining press and media coverage."
The Black Creek Arts Center in Hartsville is one of the locations for the Canvas of the People on Mar. 22, 2010. I hope the Arts Commission spends some time with them about communicating useful information before the Canvas – at least a couple hours.
So why go to these forums – their description of the meetings, not mine, as I wouldn't call the format of the last Canvas an open forum. I felt more like a cow being herded into a slaughter house. They controlled the whole process and there was no possibility of stepping out of their box.
The reason you should go is to show your discontent – if you are not a happy camper, to put in your two cents worth, offer an opposing voice to the fans and to see the process. They're going to march through it anyway and make a plan no matter what – I'm sure because some funding depends on it. Whether it ends up being their plan or the people's plan – my bet is on past history. After all, it's the same folks who did the last one and the one before that.
By the way, I'll add the Black Creek Arts Center's (www.blackcreekarts.org) website to the Red Hot Links pages when I  update – not that it will do anyone any good in its present state.
Tags: 2010 Canvas of the People, Add new tag, Black Creek Arts Center, Hartsville SC, SC Arts Commission