Now is the time to make plans for next weekend. The 2nd Annual, expanded, "Cousins In Clay" event will take place on June 5 & 6, 2010, at two locations – Bulldog Pottery and Johnston and Gentithes Art Pottery in Seagrove, NC. Here's a link to the official website.
This event features works by Bruce Gholson & Samantha Henneke (Bulldog Pottery), Fred Johnston & Carol Gentithes (Johnston and Gentithes Art Pottery) and special guest Michael Kline, Val Cushing and Allison McGowan. The "cousins" is a kinship based on shared appreciation for the pursuit of excellence within the diverse language of clay. Many also share a connection with Alfred University in New York.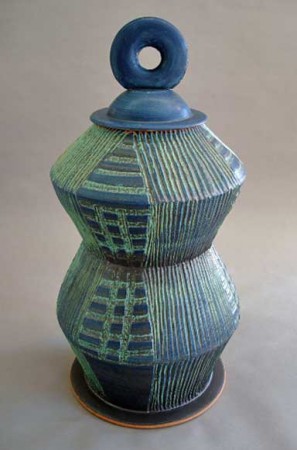 Work by Val Cushing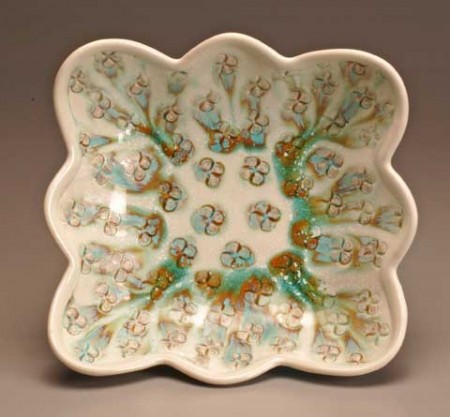 Work by Allison McGowan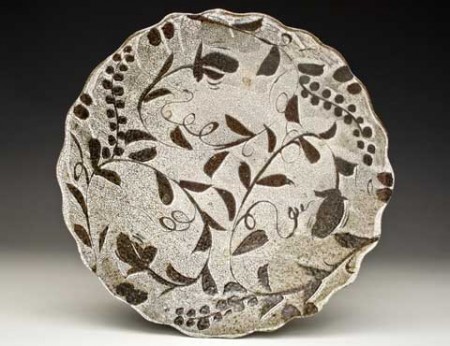 Work by Michael Kline
I hope that my delivery schedule of the June 2010 issue of Carolina Artswill put me in Seagrove on Saturday so that I can become a second-timer, having attended the first "Cousins In Clay" event.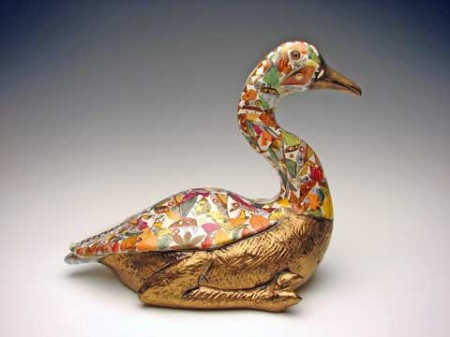 Work by Carol Gentithes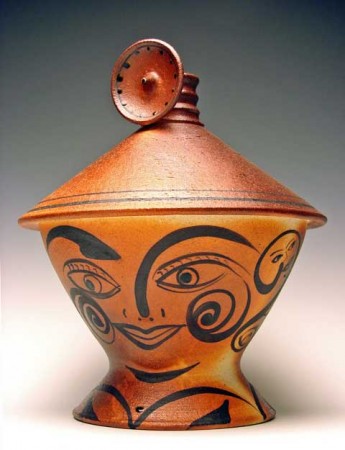 Work by Fred Johnston
If you attend this event and find yourself at Bulldog Pottery – keep an eye out for Ed and Gloria Henneke and dog Max – all team members at Bulldog Pottery.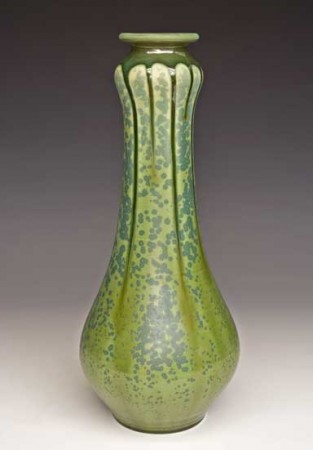 Work by Samantha Henneke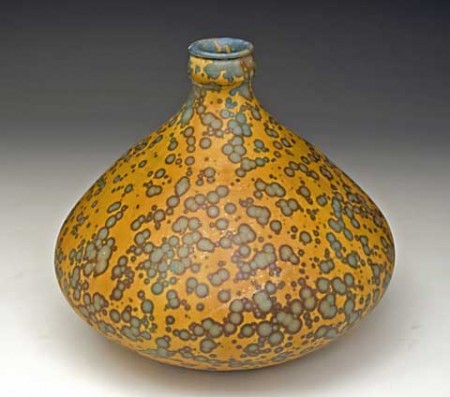 Work by Bruce Gholson
And, once you're in Seagrove don't forget to visit the NC Pottery Centerand some of the other potteries located there. You can check this link for the Seagrove Area Potters Association to learn more about the other potteries. But first go to the Cousins event for best selection.
Here's some links to other articles or postings related to this event: Article posted at Carolina Arts Online about 2nd Annual Cousins In Clay event, a posting about Michael Kline Spring Kiln Opening, and a posting about the current exhibit at the NC Pottery Center, The Pottery of Buncombe County, A Historical and Contemporary Overview, on view through July 31, 2010.
I think that about covers it. Maybe I'll see you there. At least a copy of Carolina Arts will be there.
Tags: 2nd Annual Cousins In Clay, Allison McGowan, Bruce Gholson, Bulldog Pottery, Carol Gentithes, Cousins In Clay, Fred Johnston, Johnston and Gentithes Art Pottery, Michael Kline, Samantha Henneke, Seagrove NC, Val Cushing