Well, this is the first – after deadline – press release we received at Carolina Arts for July. And, by all means don't forget about our offering an Alfred Hutty print for sale at Carolina Galleries in Charleston, SC. Just read the entry below this one to learn all about it.
Here's the press release: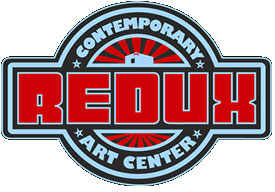 Redux Contemporary Art Center in Charleston, SC, is proud to present the2010 Summer Art Institute Exhibition. The Summer Art Institute (SAI) is an educational program presented in cooperation with the Charleston County School District for high school students with talents in the visual arts. This year, 30 talented high school students have been selected through a highly competitive process to participate in three weeks of intense training in painting, drawing and sculpture. The program took place June 7 – 25 at Redux and Burke High School. At the end of the program, the students will mount a full exhibition in the Redux galleries of the work produced. This is truly a unique experience in the students' high school career. The exhibition will be on view July 23 – 31, 2010. All Redux exhibitions are free and open to the public.
An objective of the program is to provide visual art experiences, instruction and production beyond the scope of the regular visual art curriculum for students with exceptional visual art talent. Their instructors were Sara Ferguson, Brian Kane and Tony Csavas. All SAI instructors are professional working artists. These instructors have devoted their lives to the visual arts, thus creating a vibrant and energetic environment which encourages students to recognize and use their talents in high school and beyond. It is amazing to see what students can do when they are provided the opportunity, enthusiasm and materials to pursue a life in the arts. The growth of each student is immeasurable. The energy and passion that developing young artists have for their studio practice is a source of inspiration for those who work directly with them and for those who have the opportunity to witness see their rapid progress first hand. Their ambition for their art and the fearlessness with which they approach learning is an example to everyone.
For the students, the SAI program is an introduction to a community of artists who will form the foundation of their professional network. They will gain confidence as a result of mentorship and support. They will experience, first hand, how groups of individuals collaborate to create art and exhibit it to the public. This understanding will be critical in helping them discover how they can contribute to the arts community of Charleston and beyond.
Redux Contemporary Art Center is located at 136 St. Philip St. in Charleston, SC.
For further information call the gallery at 843/722-0697 or visit (www.reduxstudios.org).
Tags: 2010 Summer Art Institute Exhibit ion, Charleston County School District, Charleston SC, Redux Contemporary Art Center