Here's another contact from Central NC. The more we hear from folks the more we know. I feel like Albemarle is a cousin since Hwy. 52 goes through it just like here in Bonneau, SC, where Hwy. 52 goes right through town. Maybe we're working on a Hwy 52 thing, since we just talked about Salisbury, NC, and Hwy. 52 goes through that town too. The only difference is Albemarle and Salisbury are cities and Bonneau is just a spot on the map. But if you just stay on 52 – you can get here or there.
We didn't exactly receive a press release – it was more like a note, but I did some digging and found out a bit more info about this event, the gallery, art guild and potters guild.
So here it goes:
Falling Rivers Gallery will present the North Carolina Professional Potters Guild Member Show on Sept. 24 and 25, 2010. The guild is made up of members from around the greater area surrounding Albemarle.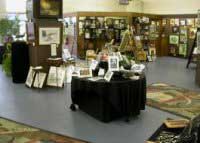 The gallery is located at 119 West Main Street, next to Starnes jewelers in uptown Albemarle.
The Falling Rivers Gallery is a cooperative venue of the Stanly Arts Guild. Member staffed, this gallery offers the very best in local art and crafts including: oil and watercolor, photography, pottery and ceramic art, jewelry, native American art, gourd sculpture and much more. The gallery is open Tuesday, Wednesday, and Friday from 10am-5pm; Thursdays until 6:30pm; and Saturdays from 10am-4pm.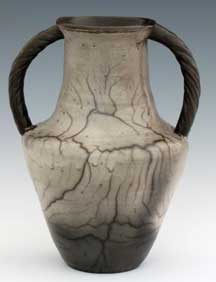 Work by Nancy Lipe
The mission of the Stanly Arts Guild is: To introduce the public in Stanly County and surrounding regions to the talented artists in the area; To sponsor educational opportunities for potential artists; and To nurture beginning artists with developing skills in how to promote, display, and market their work.
If you're in the area or headed near there this month, the current show is The Ellen Cook Gaskins Memorial Art Show 2010 – Nature At Its Best, on view from Aug. 4 – 27, 2010.
For further information contact Nancy Lipe, Gallery Director at 704/983-4278 or visit (www.fallingriversgallery.com). The gallery also has a blog found at (http://frgblog.com/).
Tags: Albemarle NC, Falling Rivers Gallery, Nancy Lipe, North Carolina Professional Potters Guild, Stanly Arts Guild