Now that's something to think about. When you finish scratching your head – I'll explain.
When you have to write about annual events, unlike the organizers who can just slap a number in front of the event's name – we in the media – the elite media – have to come up with a clever hook. In this case I wish I had one in the kiln – cooking until it was ripe for reading. Unfortunately we'll have to go with this one.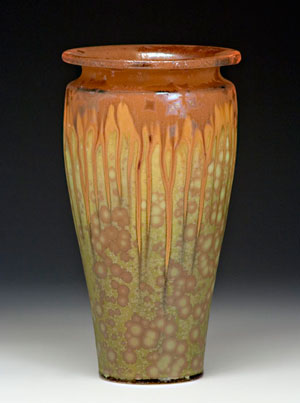 Work by Bruce Gholson
Potters in Seagrove are like the makers of Doritos – you can buy all you want – they'll just keep making more. And, who can ever have enough pottery – especially the kind they make in Seagrove. When you have near a hundred competitors in a small community like Seagrove, unlike Doritos – you can't keep cranking out the same old, same old – they're always producing something different – different shapes, different clays, different glazes, and different patterns. That's why people keep going back – you want to see what they're cookin' up now.
Some people say I go to Seagrove too much. I say – tell me where I can go and see so much variety in such concentration? And, when they're having a special organized event – all the better. Hey, I'm not saying Seagrove is the end of the world as far as pottery goes. I've seen some pottery in my day in other places in the Carolinas. Some of my best pieces didn't come from Seagrove and some came from places far from Seagrove. There's lots of great pottery being made all over the Carolinas with a heavy concentration in North Carolina, but the difference is…
The folks in Seagrove talk the talk and walk the walk. They go the extra mile to invite people to come there. They want to be number one and they work hard at it. I don't wear blinders when I'm looking around the Carolinas. I see what's going on and there's no place promoting itself like Seagrove. I'm waiting for some other region to stand up and say – "Hey – what about us?" and then back it up. I've been waiting.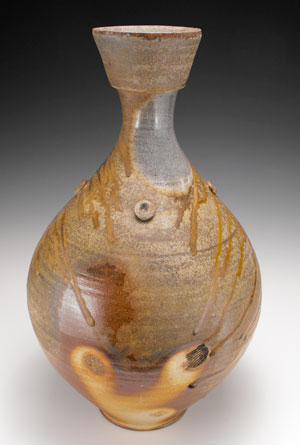 Work by Chad Brown
And like the old gun-slingers of the West – if you want to be number one – you have to be better every time to stay on top.
That's why I'm big on Seagrove and have no problem telling people to go there and saying you won't be disappointed you did – as far as the pottery goes. Seagrove as a town doesn't have much to offer (nor does the town I live near), but I'm not telling you to go there for anything but the pottery and some pretty good scenery. And, with very few exceptions – they're some pretty great people there too, but that's a story for another day – the exceptions I mean.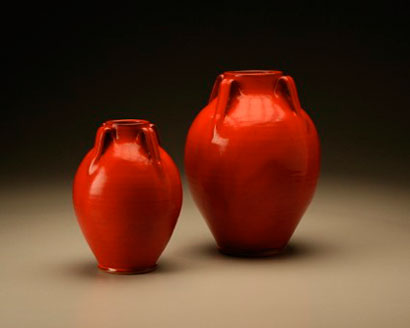 Work by Ben Owen III
If you've been there – you know what I'm talking about. If you've never been there – my gosh – what are you waiting for?
If all the stars and planets line up – I might even get to go there for this event. That's right – another trip to Seagrove. How about you?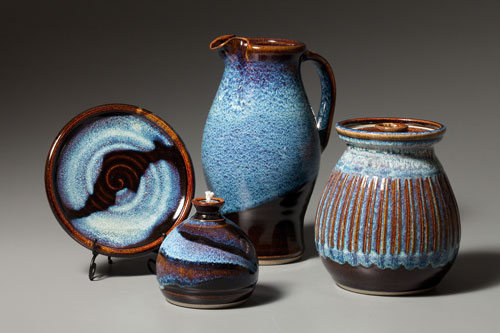 Work from Whynot Pottery
Here's the official press release:
Editor's Note: If you think my number of potters don't match up with those mentioned in the press release, there are potters who don't participate in all events and those few exceptions I mentioned. Also, one suggestion. Your best first stop on Saturday could be the NC Pottery Center. They have the scoop on the area and some nice exhibits too.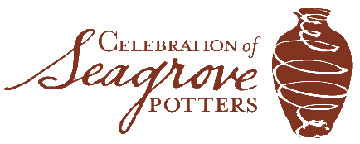 Celebration of Seagrove Potter's Spring Kiln Openings Cool Off in Seagrove, NC – Apr. 21 & 22, 2012
The 4th Annual Celebration of Seagrove Potter's Spring Kiln Openings will take place in and around Seagrove, NC, on Apr. 21 and 22, 2012. The event features the work of 65 potters representing 36 different potteries.
The Seagrove potters' studios are nestled throughout the countryside – separated by short leisurely drives in and nearby the town of Seagrove.  At the various Seagrove potteries there will be special kiln openings and exhibits, new pottery works featured, demonstrations, and refreshments planned for the pottery lover.
Pick up a full-color Discover Seagrove map and guide at any of the Seagrove potters' shops participating in the Spring Celebration. Each shop is celebrating Spring in its own way. Hours may differ from shop to shop.
Participating potteries include: Southern Spirits Pottery @ A. Teague Village, Avery Pottery & Tileworks, Ben Owen Pottery, Blue Hen Pottery, BlueStone Pottery, Bulldog Pottery, Caldwell-Hohl Artworks, Chris Luther Pottery, Crystal King Pottery, Dean and Martin Pottery, Dirt Works Pottery, Donna Craven Pottery, Eck McCanless Pottery, Fireshadow Pottery, From the Ground Up Pottery, Great White Oak Gallery, Hickory Hill, JLK Jewelry at Jugtown, Johnston & Gentithes Art Pottery, Jugtown Pottery, Kings Pottery, Lathams Pottery, Luck's Ware, Lufkin Pottery, McNeill's Pottery, Michele Hastings & Jeff Brown Pottery, Nichols Pottery, O'Quinn Pottery, Pottery by Frank Neef, Ray Pottery, Seagrove Stoneware, Smith Pottery, Studio Touya, Thomas Pottery, Tom Gray Pottery, and Whynot Pottery.
For further info visit the Seagrove Area Potters Association at (http://www.discoverseagrove.com/) or visit (http://www.celebrationofseagrovepotters.com).