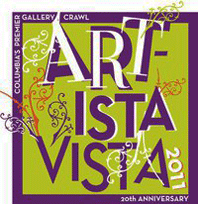 Artista Vista, the Columbia, SC's, Congaree Vista's annual gallery crawl, will once again usher in spring in the Midlands from Thursday, Apr. 28 through Saturday, Apr. 30, 2011. The event features special exhibits at each of the participating galleries from 5-9pm on Thursday night and from 11am-5pm on Friday and Saturday.
In celebration of Artista Vista's 20th anniversary this year, well-known arts writer and critic Jeffrey Day will curate a variety of installation art exhibits, original poetry readings, music performances and more in the streets of the Congaree Vista Thursday evening.
"Artista Vista's founding grew out of the rise of installation art in the 1990s, so we wanted to embrace art outside the gallery to honor the 20th anniversary while recognizing that many of Artista Vista's founding galleries are still thriving twenty years later," said Day.
The three-day event will encompass all forms of art from visual to performing arts.
Thursday, Apr. 28, (5-9pm): Installation pieces by an assortment of artists will be on display at 927 to 929 Gervais Street and the fire-training tower on Park Street.
Fiber artist, Susan Lenz will unveil her public art project, Looking for a Mate. Lenz collected mate-less socks from the public during Vista Lights, last Fall, and used them to create an art quilt.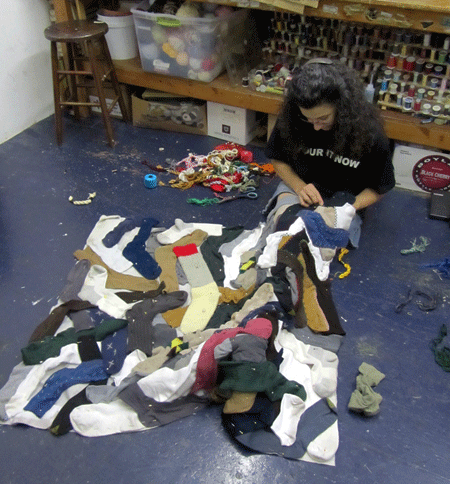 Barry Wheeler and Heather Bauer will present a photography piece at Lewis + Clark, which will share the history of the Vista through photos. Dr. Sketchy's anti-art group will perform at Ellen Taylor Interiors and Design's storefront window from 7:15-8:30pm.
Friday, Apr. 29 (11am-7pm): Installations will be on display at 927-929 Gervais Street.
Saturday, Apr. 30 (11am-7pm): Installations will be on display at 927-929 Gervais Street.
There will be a special performance by the USC percussion ensemble at 1pm at City Art Gallery.
From noon to 1:30pm, One-Eared Cow Glass artists will be collaborating with artists from the About Face art group at One-Eared Cow (1001 Huger Street).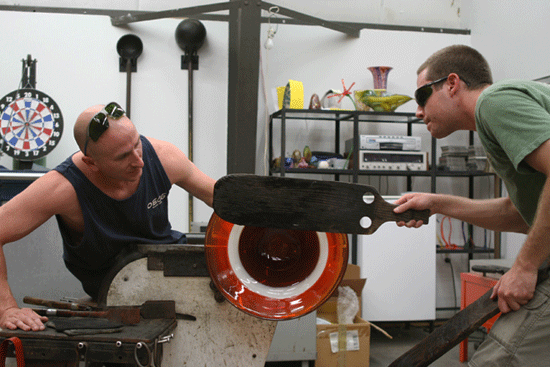 USC's art department painting studios (located in the Vista at the corner of Devine Street and Gadsden Street) will have an open house and the department's new wood-fired kiln will be up and running from 11am to 4pm. Participants include: Kara Gunter, Susan Lenz, Amanda Ladymon, George Fenter, Billy Guess, Marius Valdes, Eileen Blyth, Barry Wheeler, and Heather Bauer.
As a special part of its 20th anniversary, Artista Vista is offering a social media contest at this year's event with the chance to win a limited-edition, silk screened, signed 2011 Artista Vista poster and a $50 gift certificate to Motor Supply Company Bistro. All you have to do is search "Artista Vista" as the venue on Foursquare and check in as you come to each gallery during the event. Whoever becomes the mayor of Artista Vista by checking in at the most galleries the most often over the course of the three-day event wins the poster and gift certificate.
Artista Vista 2011 participating galleries include: Carol Saunders Gallery, 300 Senate, Vista Studios/Gallery 80808, The Gallery at Nonnah's, Paul D. Sloan Interiors, if ART Gallery, Lewis + Clark, Gallery at DuPre, SC State Museum, SC Contemporary Dance Company, City Art Gallery, and One Eared Cow Glass.
Free parking will be available in the Vista's parking decks located on Lincoln Street near Lady, Park Street near Pendleton, and Lady Street near Wayne Street. Many galleries will offer complimentary hors d'oeuvres and wine.
To learn more about the Congaree Vista, Columbia's arts and entertainment district, visit (www.vistacolumbia.com) or follow the Vista on Twitter: (@vistaguild).