I guess in South Carolina you can't be critical of a State Agency like the SC Arts Commission without being cut off from the flow of information as to what they are doing on a regular basis.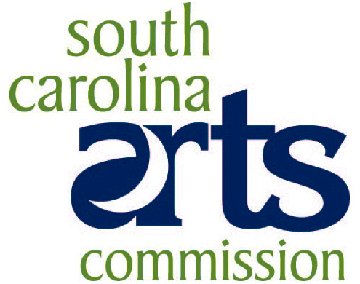 Yes, I've been critical and yes, they have taken Carolina Arts off the list of media they send press releases to, but unless they decide to stop sending press release to anyone – I'll still find them or someone will copy me – eventually. It's a sad case, but normal operating procedure for the Arts Commission. You're right with them or left out. That goes for the media, other art organizations and individual artists.
Information is critical in the arts and if you're not playing ball the way some folks like – the flow of information is cut off or diverted to put you one step behind those who are informed first – even before the public knows what's available. It's nice to be on someone's speed dial at the Arts Commission. I'm not.
When it comes to the visual arts, I don't know if it's Harriett Green, Visual Arts Director; Milly Hough, Communications Director; Ken May, Acting Executive Director; or Charles T. "Bud" Ferillo, Jr., the new Chair of the Commission Board – but someone doesn't want me to know what's going on in fear that I will criticize it – under the theory that – what you don't know – you can't criticize.
But I can tell you this – that policy isn't working.
Sure, it's been awhile since my last critical posting on the Arts Commission, but that's not because of their – "don't tell policy", it's because they haven't been doing much – at least much to talk about. They, like the rest of us, are spending more time than they would like budget cutting, but in their case it's usually funding to others that gets cut instead of their own overhead.
But who is this hurting – me? or the folks they partner with?
We received no press release about the exhibitions being presented at 701 Center for Contemporary Art in Columbia, SC, offering works from the Commission's State Art Collection. We had to go mining for that info from third party sources – not 701 Center for Contemporary Art. No one there seems to know how to distribute info either. Funny thing – we seem to be able to be sent info about their paid events.
So here again, I find a press release about an exhibit involving the State Art Collection that was not sent to us.
The above rant is what I prepared after finding this press release, but I had also sent an e-mail to Charles T. "Bud" Ferillo, Jr asking him if this is the way the Arts Commission was going to be acting under his new leadership. As usual I expected no reply, but you know what? I got a surprise.
Ferillo answered my e-mail within hours asking for time to check this situation out with the Arts Commission and within the day he responded that I would be sent the press release when it goes out the first week in Jan. (That's a whole other problem altogether, but we'll deal with that at another time.) I thanked him for his quick response and told him I hoped this was a sign of change between our muddied relationship. (Second positive thing I've said about the Arts Commission in a month.) Not that we have a relationship with the Arts Commission, but I'll look forward to the information tap to be flowing my way again and to you readers from us – if that's what is taking place.
Here's the press release I found on the Arts Commission's website, apparently not planned for distribution to the public until the first week in Jan. Why so late before the event starts? Don't know, but I know it's going to miss a lot of deadlines for monthly and quarterly publications. Maybe not the daily and weekly publications, but many others.
Belton Center for the Arts in Belton, SC, Features Works by African-American Artists from State Art Collection
The Belton Center for the Arts in Belton, SC, will present the exhibit, The African-American Voice, featuring works by African-American artists who are among the state's best-known and widely celebrated practitioners, on view from Jan. 16 through Feb. 26, 2010.
Coordinated by Harriett Green, visual arts director at the South Carolina Arts Commission, the exhibition includes 32 pieces of artwork in all media from the State Art Collection. The pieces are by 21 African-American artists who range from self-taught, outsider artists like Sam Doyle, Leroy Marshall and Dan Robert Miller, to academically trained artists with established careers such as Leo Twiggs, Arthur Rose and Tarleton Blackwell.
"A number of these artists are legendary as arts educators as well as artists. Their influences and contributions extend beyond image and object making," said Green, who sees the show as an opportunity for area residents to learn more about the contribution of African-American artists in South Carolina.
The Belton Center for the Arts is hosting the exhibition in conjunction with the Anderson International Festival taking place in Anderson County, SC, from Jan. 15 – 31, 2010. "The African-American Voice traveling exhibition is a great addition to the activities we have planned for Anderson County," said Betsy Chapman, executive director of the Belton Center for the Arts.
The State Art Collection is considered the most comprehensive public collection of works by contemporary South Carolina artists. Established in 1967 as one of the first programs of the South Carolina Arts Commission, the State Art Collection has grown to include 448 works in a variety of media and styles by 277 South Carolina contemporary artists. Small exhibitions featuring work from the collection are organized on a regular basis for rural and isolated areas inside and outside of the state. Works from the State Art Collection are available for loan to art museums, state agencies, and public and private organizations for the purpose of public exhibition or public display. The collection is supported in part by the South Carolina Arts Foundation and Kahn Development Company.
For further information check our SC Institutional Gallery listings, call Betsy Chapman at 864/338-8556 or visit (http://www.beltonsc.com/arts.htm).
Here's some extra info.
The Anderson International Festival (AIF) is an organization of art, cultural, and civic groups dedicated to presenting an educational and entertaining biennial festival which celebrates the cultural traditions from around the world that have helped shape our local community. Each festival highlights a different area of the world.
The AIF is pleased to present West African Journeys, a celebration of West African culture and its contribution to life here in South Carolina, from Jan. 15 – 31, 2010.
Blogger's Note: Good luck in mining for information about this festival – the website is one of the least informative I have come across – of course it's still early – more info could be added later. The calendar of events they offer involves clicking every date from the 15 – 31 to see if anything is going on and then you may have to click again to go to another website for further info. It's not very user friendly or inviting to people who might find out about this festival.