Cady Clay Works will hold their annual Gallery Gala on Saturday, Nov. 6, 2010, from 9am to 5pm. Featured works will be wood-fired pottery by John Mellage and Beth Gore and "Images of North Carolina" paintings by Winston-Salem, NC, artist Fe de la Torre.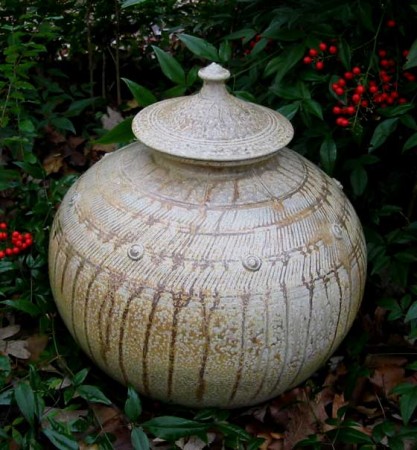 Over 600 new wood-fired pottery pieces from the annual firing of the wood kiln will be available. New designs include vases, platters, plates, bowls, birdhouses, bird sculptures, candlesticks, carafes, pitchers, mugs, tumblers and goblets.
Each piece of pottery is made by hand on the potter's wheel by John Mellage or sculpted from slabs of clay by Beth Gore. They work in both stoneware and porcelain clay with subtle glaze accents. The wood-firing process itself completes the decoration of each piece, adding wood-ash drips and color flashing from the flame path.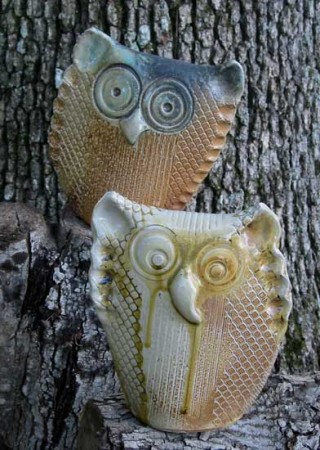 Fe de la Torre's paintings are reflections of her daily North Carolina life – chickens in her father's farmyard, children playing in the surf at the beach, a young girl with her pony. They are full of energy.
Refreshments will be served and studio and kiln tours area available for a "behind the scenes" view of the pottery process.
Cady Clay Works is located in the Westmoore community, just south of Seagrove NC.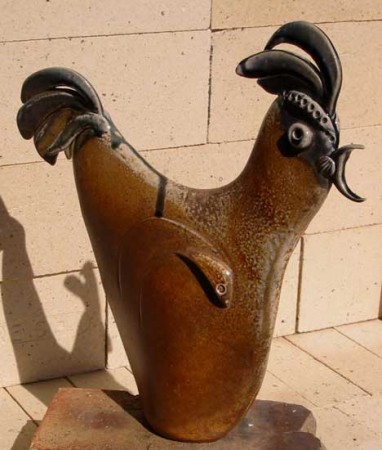 For more information, contact Cady Clay Works at 910/464-5661 or visit (www.cadyclayworks.com).