This is about a performing arts event, but it is also another example of how the visual art community does a lot to help with the overall cultural community in the Carolinas. Commercial art galleries are often accused of just being interested in making profits – a trick these days at best, but they don't often get credit for all they do to assist the over all art community and community in general. I try to make sure I point that fact out at every given opportunity.
Here's the press release: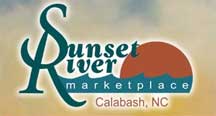 Sunset River Marketplace art gallery in Calabash, NC, will be one of the sponsors for Concerts On the Coast 2010, the free summer concert series in Ocean Isle Beach, NC, gallery owner Ginny Lassiter has announced.
"We are delighted to be part of this family-friendly event that has become a tradition with both locals and visitors to the area," Lassiter said. "My husband Joe and I attend the shows most Friday nights. It's a great way to wind down at the end of the week."
The beach town's 2010 concert series is set to begin on May 28, 2010, during the Memorial Day Weekend, and continue through Labor Day, Sept. 3. The concerts start at 6:30 p.m. and last until 8 p.m. Most feature well-known beach music bands, but rock & roll and big band sounds are also in the line-up.
Scheduled entertainers include: May 28, The Entertainers; June 4, The Imitations; June 11, Goldrush; June 18, Legends of Beach; June 25, The Attractions; July 2, Mark Roberts & Breeze; July 9, Craig Woolard Band; July 16, Continental Divide; July 23, Band of Oz; July 30, GB4 Band; August 6, Bailout; August 13, The Holiday Band; August 20, Jim Quick & Coastline; August 27, Craig Woolard Band; and September 3, The Tams.
All concerts in the series will take place in the parking lot of the Coastal Carolina Museum at 21 East 2nd Street just over the Ocean Isle Beach Bridge. Bring your lawn chairs, pack a picnic and make a night of it.
Other sponsors for the concert series include Town of Ocean Isle Beach, Ocean Isle Property Owners Association, Brunswick County Parks & Recreations, Brunswick Beacon, Museum of Coastal Carolina, Ocean Isle Palms, Virginia and Odell Williamson, Cool 1-5.3 Radio, Victoria's Ragpatch, Allstate Insurance/Rusty Russ, Angus Barn Restaurant, Bourbon Street Restaurant, The Bridge Grill, Ernie Crews Construction Co., First Bank, Green Up Landscaping, RDM Benefits/Bob McIver, Second Street Bar & Grill, Sunset Properties, Sunset Slush Italian Ice, Coldwell Banker Sloane Realty, Cooke Realtors, History Endeavors LLC, Ocean Isle Veterinarian, Resort Brokerage and Consulting, Williamson Realty.
Sunset River Marketplace is an eclectic 10,000 square-foot gallery housing works by over 200 artists – all from either North or South Carolina. Virtually every genre is represented here and prices range to fit every budget. Visitors are invited to enjoy gourmet coffee, tea and treats as they meander through the gallery space. Sunset River Marketplace offers ongoing art classes in pottery, watercolor, oil and pastel. There is also a full-service on site custom framing department. The gallery is located at 10283 Beach Drive S.W. (N.C.179).
For information, call 910-575-5999 or visit (www.sunsetrivermarketplace.com).