This will be one of my goals – when I retire. Here's a photo of one of my costumes for this festival.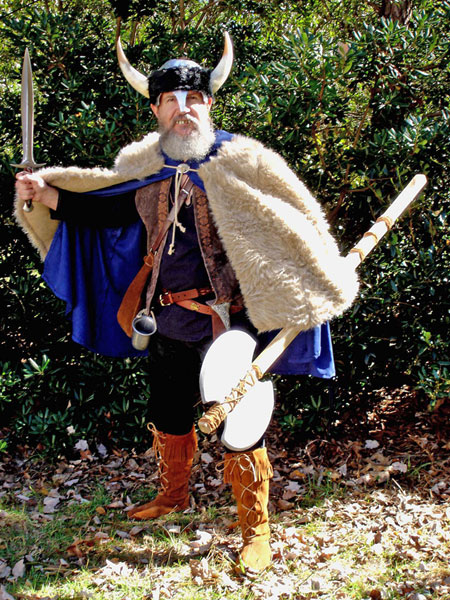 Here's their press release:

Renaissance Festival Auditions Underway – Your Chance To Act and Play!
The Carolina Renaissance Festival, a combination of outdoor theater, circus, arts and crafts fair, jousting tournament and feast, will hold open auditions on Wednesday, June 27th from 6:30 to 9pm and Saturday, June 30th from 9am – noon at Ballantyne Arts Center located at the 11318 North Community House Road, Charlotte, NC, (on the second floor).
In addition to the open auditions, the Renaissance Festival is also seeking to fill the following specific roles:
·       Adult male actors to fill the role of The Royal Guard.
·       Interactive Living Statues.
·       Variety performers (jugglers, circus skills, etc.).
·       Outgoing personalities to portray renaissance era villagers.
Professional and amateur opportunities are available. Prepared material, head shots, and resumes are appreciated but not required. Auditionees should be age 16 or older.  Contact 704/896-5555 or e-mail (Vreanie@royalfaires.com) to schedule an audition appointment. Additional information can be found at (www.RenFestInfo.com).
The 19th annual Renaissance Festival will be underway for seven weekends, Saturdays and Sundays, October 6 through November 18, 2012, on a 245 acre site minutes north of Charlotte, between Concord and Huntersville, at the junction of NC 73 and Poplar Tent Road