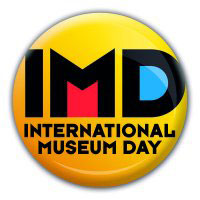 I've been seeing some chatter on Facebook about International Museum Day – a day where apparently museums around the world are celebrating with reduced or free admission, but not many in the Carolinas. From what I've seen, about a handful of NC museums are offering free or reduced admission, but I haven't seen any notices by museums in SC about this day.
I don't blame them – it's not much of a celebration when you're giving up some of your revenue – even if it's just for a day. Times are hard in the Carolinas as far as arts funding goes – especially in SC. Our Governor would like to cut all funding from the state budget for our museums. Shame on her.
We at Carolina Arts support our art museums in the Carolinas – every month. Our May 2011 issue of Carolina Arts (www.carolinaarts.com) features 10 articles about exhibits at Carolina museums. We listed info for 37 museums in our gallery listings and about a dozen more for facilities which just didn't have museum in their name. Yet, we had one paid ad in that issue from the Spartanburg Art Museum.
In better times we had a lot more ads from these museums and we hope if better times return they'll be supportive again, but we're not going to leave them hanging in between.
Maybe International Museum Day should be a day when the public goes out of it's way to visit museums – and pay full price admission. Now that would be something for the museums to celebrate.
Coming This Weekend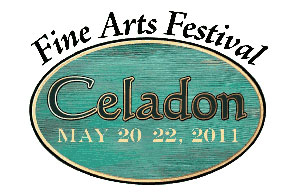 The inaugural Celadon Fine Arts Festival presents the highest caliber of fine art and crafts, for the knowledgeable and discriminating audience that resides, visits, and revels in the Lowcountry creative experience. Entry is $5 per car, and Saturday the 21st is Family Day, complete with entertainment and food.
The festival is located in the beautiful Celadon Community on Lady's Island, across the bridge from historic Beaufort, SC. Artists, collectors, and visitors will be surrounded by oak trees, ponds, and the distinguished architecture that is Celadon, while enjoying concerts and other delights during the three-day event, May 20-22, 2011.
The Celadon Fine Arts Festival is produced by the Celadon Community Arts Trust Association and ARTworks, the Arts Council of Beaufort, Port Royal & the Sea Islands of South Carolina.
For more info or to view a full list of participants visit (http://www.beaufortcountyarts.com/celadon1.htm#gallery); call 843-379-2787; visit (www.ArtWorksInBeaufort.org) or visit (www.CeladonFineArtsFestival.org).

The 701 Center for Contemporary Art in Columbia, SC, is presenting a free tour of Columbia area artist's studios with the 701 CCA Columbia Open Studios weekend, Saturday, May 21, 10am-6pm and Sunday, May 22, noon-6pm, throughout Richland and Lexington Counties.
Participating on the tour are the following artists: Alicia Leeke, Amanda Ladymon, B. Alex Smith, Becky Hyatt Rickenbaker, Beth West, Cindy Alpert Saad, Clark Ellefson, David H. Yaghjian, Diane Gilbert, Eileen Blyth, Gail Cunningham, Grace L. Rockafellow, Howard Hunt, Jan Swanson, Jeff Donovan, Jefferson Jay Hubbell, Judy Bolton Jarrett, K. Page Morris, Karen Langley, Kathryn Van Aernum, Laura Spong, Letitia "Tish" Lowe, Linda Coleman, Lucinda Howe, Mallory Phillips, Mary Bentz Gilkerson, Mary Elliott Williams, Michel McNinch, Nini Ward, One Eared Cow Glass, Pamm Collins, Patrick Parise, Peggy Nunn, Porter O'Brien Dodd, Regina Moody, Richard Lund, Rob Shaw, Robert Clark, Suzy Shealy, Sylvia Ady-Potts, Tam Hicks, Tim Floyd, Tyrone Geter, Vicki Corley, and Whitney LeJeune.
For further info call 701 CCA at 803/238-2351 or visit (http://www.columbiaopenstudios.org).
And, of course if you're heading to the Mountains or need an excuse to head to the hills, you could take in Michael Kline Pottery's 3rd Annual Spring Kiln Opening on May 21 & 22, 9am-5pm, in Bakersville, NC.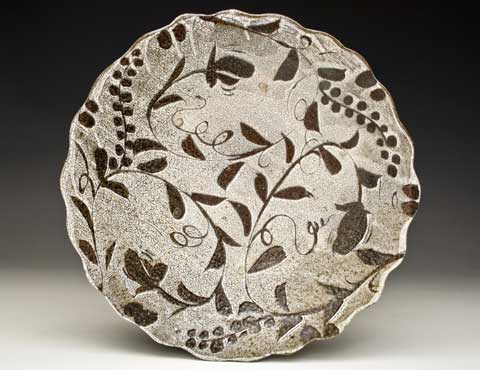 Kline is one of the hottest potters in the Carolinas this month with several shows going on and he and his pottery are even being imported to Seagrove for an event next weekend. Imagine that – Seagrove bringing in a potter from the outside for an event.
Michael Klein Pottery is located at 4062 Snow Creek Road in Bakersville, NC. For info or directions call 828/675-4097 or e-mail to (michael@klinepottery.com). Or to get the latest update tune into (http://michaelklinepottery.blogspot.com/).
If none of these events tickle your fancy, check out our May issue ofCarolina Arts at (www.carolinaarts.com) – there are 71 pages about exhibits and events going on throughout the Carolinas.