Peterson writes to tell our readers to "Save the Date" for the first weekend in December. (I wonder if anything else is going on that weekend?) That is Friday, Dec 3-Sunday, Dec 5, 2010, he will be having his annual Open Studio and Holiday Sale, so swing on by for some gift buying, for others and for yourself as well!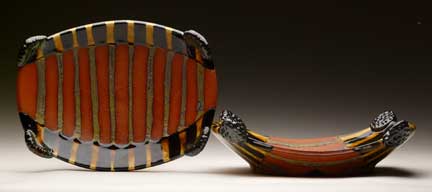 Peterson says more details will be coming, but you can check out (www.ninetoespottery.blogspot.com) for unfolding details, or check out the Nine Toes Pottery page on Facebook.
Here's the catch:
The studio is located behind a home on a small private street called "The Glen" off Franklin Street in Chapel Hill. The Glen looks like a driveway and is easy to miss. It is located at the crest of Franklin Street between Glendale Drive and Park Place.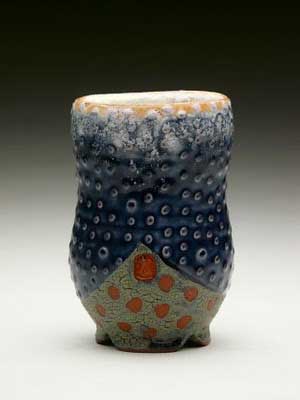 Here's some directions to help you out and of course there is always Google Maps.
From downtown Chapel Hill: Take Franklin Street East, go past N. Boundary St, get in right lane. Look for a small white sign on the right reading "The Glen", turn right at sign and go to the bottom of hill. Make the first right into #4 The Glen.
From Durham/Raleigh: Take 15-501 towards Chapel Hill. Take the Franklin Street exit. After Estes intersection, get in left lane. Go past Cafe Driad, when you pass Davie Circle, put left blinker on and start slowing down. At very top of hill turn left at the small black sign reading "The Glen". Go to the bottom of hill and make the first right into #4 The Glen.
Park out front and walk along the driveway to the back of the house.
You can call 919/225-6160 if you get turned around.
For further info you can also visit (www.ninetoespottery.com).