We now have photos of the finished piece by One Eared Cow Glass installed outside the Columbia Museum of Art during the Museum's Red Hot…Cool! 60 Years of Color gala on the evening of Apr. 17, 2010.
Here's a link to my earlier comments on that.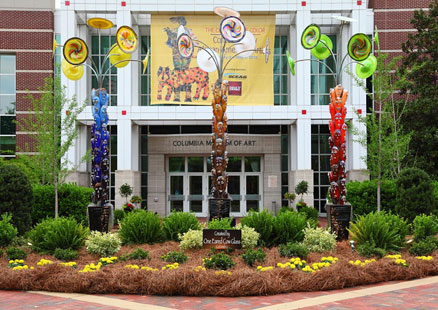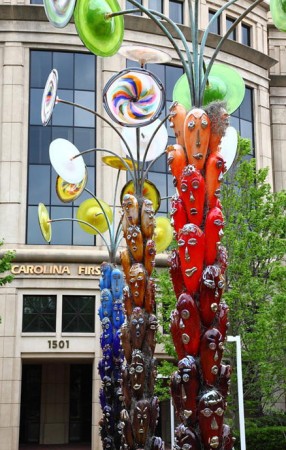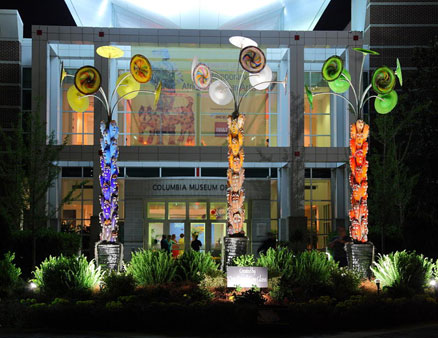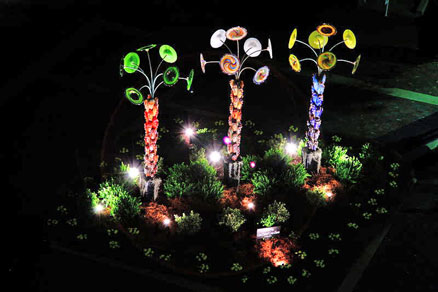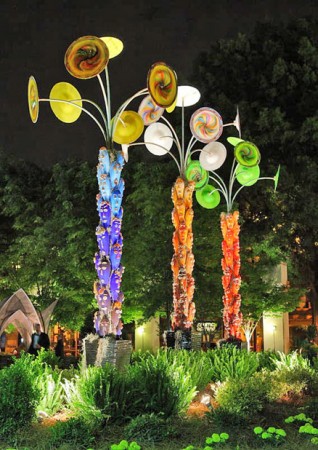 I have to say, it looks pretty spectacular!
Like I said – give Tommy Lockart, Mark Woodham, and their assistant, Ryan Crabtree, $360,000 and see what you get – considering they made this work on speculation just for this one event – for one evening.
Now we'll see if someone is smart enough to purchase this work. I wish I could.