They call it Art After Dark in Waynesville, most of us would call it an art walk. We received this press release from the Waynesville Gallery Association who have tied their July 2 art walk into a celebration of  Folkmoot USA. This gave us the opportunity to inform reader as to just what Folkmoot USA actually is. But first – the art walk info.
The Waynesville Gallery Association in Waynesville, NC, presents Art After Dark on Friday, July 2, 2010 from 6–9pm. Waynesville's Art After Dark takes place the first Friday of each month, May through December. July's Art After Dark theme celebrates Folkmoot USA, North Carolina's Official International Festival with many galleries selecting a country to represent in their space as well as food, music or festivity in celebration of the selected country. There will be a drawing that evening for a pair of free tickets to one of the Folkmoot USA performances.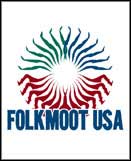 Enjoy a stroll through working studios and galleries on Main Street, Depot Street and in Historic Frog Level in Waynesville. Festive flags identify the participating galleries: Art on Depot; Blue Owl Studio and Gallery; Burr Studio and Gallery; Earthworks Gallery; Grace Cathey Sculpture Garden and Gallery; Haywood County Arts Council's Gallery 86; Ridge Runner Naturals; Studio Thirty-Three; Textures; The Jeweler's Workbench; TPennington Art Gallery; and, Twigs and Leaves Gallery.
A sample of planned events include:
Burr Studio will be featuring local potter Susan Phillips for the month of July. Susan lives in Dillsboro, NC, and is a member of Flying Cat Studio in Haywood County.
Haywood County Arts Council's Gallery 86 is hosting an artist's reception on Friday, July 2 during Art After Dark for its new show featuring works by faculty members of the Haywood Community College's Professional Crafts Program. The exhibition will continue through July 31, 2010.
Ridge Runner Naturals Studio/Gallery presents the exhibit, Swirling Around Abstraction, a collection of twenty new works on canvas by Waynesville artist, Jo Ridge Kelley. Kelley will be painting live from 7:30 to 8:30pm in her studio.
Twigs and Leaves Gallery will be kicking off Folkmoot USA's International Festival with an Irish celebration. The gallery will be feature jewelry artists Bob and Lucy Gibson, of Irish decent, and Bill Stecher will be at the piano "with an occasional Irish jig"!  Bob and Lucy will have an expanded display of their one-of-a-kind jewelry as well as their unique clocks.
For more information about Art After Dark or the Waynesville Gallery Association call 828-452-9284 or visit (www.waynesvillegalleryassociation.com).
Folkmoot USA, The State International Festival of North Carolina, is a two-week celebration of the world's cultural heritage through folk music and dance. Held each summer across the beautiful mountains of Western North Carolina, Folkmoot features performances, a parade and workshops by up to 350 performers from ten to twelve countries.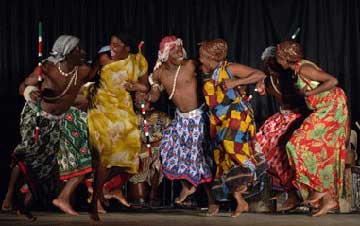 Performers demonstrate cultural heritage through colorful, authentic and original reproduction costumes, lively dance and traditional music. During its 26-year history, over 200 folk groups from more than 100 countries have shared their heritage and culture at the Folkmoot Festival.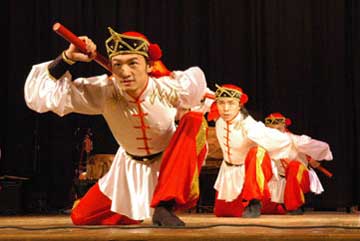 Countries invited to perform in the 2010 Festival include: Russia, Latvia, UK (Irish step dancers), France, Switzerland, Peru, Jordan, Portugal and Poland. The Folkmoot Festival features public performances at venues throughout Western North Carolina in the towns of Waynesville, Lake Junaluska, Maggie Valley, Canton, Clyde, Highlands, Bryson City, Cullowhee, Asheville, Columbus, Burnsville, Marion, Mars Hill, Flat Rock, Stecoah and Franklin.
Other events held during the Festival include: Parade of Nations on July 23 and Folkmoot 5K Run/Walk and Kid's Fun Run on July 31. International Festival Day is also July 31, 2010. All take place in Waynesville, NC. For information and vendor applications call Haywood County Arts Council at 828/452-0593 or visit (www.haywoodarts.org).
We just received this detailed info on the International Festival Day.
The Haywood County Arts Council presents the 25th Annual International Festival Day on Saturday, July 31, 2010, from 10:00 a.m. until 5:00 p.m. in downtown Waynesville. International Festival Day is the highlight of regional performances by international folk dancers and musicians from Folkmoot USA.
On International Festival Day, Main Street is transformed into a world bazaar where over one hundred artists, craftsmen, and international guests sell all forms of art and craft. Art lovers can browse booths filled with handcrafted items and even catch a demonstration or two by artisans including flame workers, potters, and woodworkers. From Russian nesting dolls to Seagrove pottery, traditional Appalachian baskets, and Guatemalan carvings from vegetable ivory, art lovers will find treasures at every stop.
The international theme of the day continues at opposite ends of Main Street where food courts feature a wide variety of choices including Gyros, Asian spring rolls, Crepes, Beignets, Caribbean Shawarmas, Fajitas, and—a North Carolina staple—pulled pork barbeque.
Thanks to sponsor United Community Bank, the Passport to the Arts children's area is where children are issued a "passport" and "travel" to countries like Russia, India, Latvia, United Kingdom, France, Switzerland, Jordan, Portugal and Poland creating Indian twirling palm puppets, Kufi hats, and other one-of-a-kind crafts to take home.
Festival entertainment will be provided by Folkmoot USA's international dancers and musicians; Voices in the Laurel Children's Chorus; and, students from the Haywood County Arts Council's Junior Appalachian Musicians program. The cultural exchange takes place on stages at each end of Main Street beginning at 10:15 a.m. at Town Hall in Downtown Waynesville.
International Festival Day is a family event for all ages. Whether you're an art lover coming to browse booths of jewelry, paintings, photography, and woodwork; a child traveling the world at Passport to the Arts; or a family out to get a glimpse of international dancers, International Festival Day is filled with fun for everyone.
For further info about Folkmoot USA, call 1/877/FOLK-USA or visit (http://www.folkmootusa.org/).