Here's another item we received about a pottery event at Carolina Arts.
The 7th Annual Hilton Pottery Festival will be held on Saturday, Oct, 9, 2010, from 9am to 5pm, at the old Hilton home place in the community of Blackburn, outside of Newton, NC.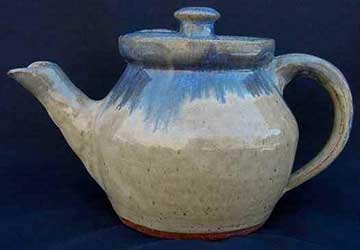 Work by B. R. (Bob) Hilton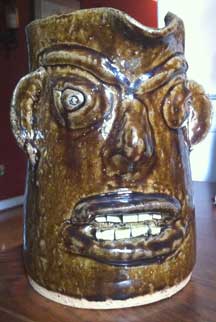 Work by B. R. (Bob) Hilton
Featured potters are B. R. (Bob) Hilton, 4th generation potter of the Hilton family, John Hilton, grandson of famed post-Civil War potter John Wesley Helton, Sybil Scronce Hedspeth of Pottery by Sybil, and Melany Dawn Crouse, Image One NC Photography.  All potters will feature pieces for sale all during the day.
Bob Hilton, who resides at the home place, has renovated an old building on the property that he uses as a gallery full time. Seven years ago he decided to do the festival to honor his heritage and share some of the long history of the Hilton family with others who are interested in pottery as traditional vessels. The Hilton's were known for usable, functional pieces, and Bob continues his work in that same tradition, as the family has for close to 150 years.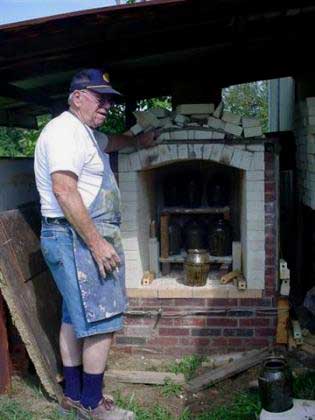 John Hilton at kiln
All of the featured potters have a connection to the Hilton family.  John Hilton is the grandson of John Wesley Helton, who began the pottery industry for the Hilton family after the Civil War. The home place is about two miles from the original site of John Wesley's pottery shop.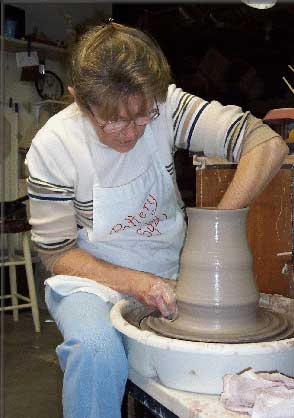 Sybil Scronce Hedspeth at the wheel
Sybil Scronce Hedspeth of Pottery by Sybil grew up in the Blackburn community and now lives and turns in Granite Falls, NC. Melany Dawn Crouse of Image One NC Photography has published works of many of North Carolina potters.
Light refreshments will be served, live turning demonstrations will occur throughout the day, and many historical pieces will be on display at the B. R. Hilton gallery.
The address is 4026 Old State Road in Newton.
For directions, a map or any other information, call 704/462-1304 or visit (www.hiltonhomeplace.com).