We received this short press release at Carolina Arts.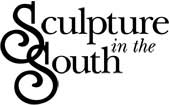 The Friends of Berlin Committee & Sculpture in the South would like to invite the citizens of Summerville, SC, to the public unveiling of "Honorable Mayor Berlin G. Myers" Portrait Sculpture by Garland Weeks on Monday, June 28, 2010, at 7pm, at the Summerville Municipal Complex, 200 South Main Street in Summerville.
In honor of Mayor Berlin G. Myers lifetime of dedicated service to the Town of Summerville and it's citizens.
We'd love to see you and your family there!
For more information contact Janet Meyer at by e-mail at (askus@sculptureinthesouth.com) or call 843/851-7800.