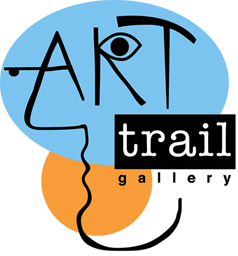 My first trip to the Art Trail Gallery in the heart of Florence, SC's growing arts district, was earlier this year to see the exhibit, A Celebration of Many Talents: Artisans of the Cotton Trail & the Tobacco Trail, which was an eye opener for me of what this area had to offer, but was being unnoticed for one reason or another. I'll admit that when we were printing Carolina Artsand distributing copies – we were focused only on those areas where our revenue was coming from, and Florence wasn't one of those areas. But then we were not the only folks covering the arts in SC ignoring the Pee Dee.
With the online version of Carolina Arts – it is a whole new ball game. Our cost in including areas where we don't receive support is much lower, but I'm still concentrating on areas which support us. That just makes practical sense. Everyone should always remember we are not a non-profit which gets funding from some government or corporate source to produce this paper. We just look like a non-profit on paper. We're trying to make a profit. And the Art Trail Gallery soon became a supporter of Carolina Arts.
The second exhibit I attended was Pee Dee Regional Photography Exhibit 2011 – Photofabulous!, a mega show of Pee Dee photographers. If you put the names of these two exhibits in the search window to the right, you'll find what I wrote about these exhibits.
Last Friday, June 17, 2011, I found myself sort of caught up with work on our July 2011 issue, Linda, my better half, was working at her real job (regular pay and insurance – need I say more) as a 911 dispatcher, so I decided to jump in the car and head to the opening reception to see the exhibit, Visualicious, a survey of 2-D works created by professionals and amateurs alike from the Pee Dee area of SC with over 100 artists participating.
In the back of my mind I was wondering what I would see at this exhibit? Would it be works by the same artists from the first show (no photography for Visualicious) or a new crop of artists. I mean after all – how many different artists could they have in the Pee Dee?
Amazingly, there were a few repeat participants, and at least one who had been an award winner in all three exhibits, (but Patz Fowle is that versatile). But, this was mostly a show of different artists. At least it seemed that way.
Jane Madden, the Queen of the Art Trail Gallery even had work in this show. Wait, a Queen delegates too much work – she's more like the matriarch of the gallery or better yet, the catalyst behind the gallery. Well, I'm not sure there is a good word for someone who is the Queen bee and worker bee too.
Anyway I got to Florence a little early and stopped in the Target store there and found a great deal on some T-shirts. Anyone who knows me can tell you that my standard uniform is a T-shirt and shorts – almost nine months of the year – even though I was wearing a shirt and long pants for this opening and the two before it. I wanted to give a good impression, before they learn my true nature.
So why mention this? That will become more apparent later on.
I got to the gallery right at 5:30pm, found a good parking space – always an important factor, and when I entered, there was already a good crowd on hand, but with over 100 participating artists – that was expected. You have to figure they'll come see their own exhibit – right. Anyway, during the last show I saw here I came early and got a good look ahead of the crowd – this time I was fighting for space and the crowd kept getting bigger and the noise level higher. In fact, I got lost in the crowd so much so that I was there an hour before I ran into someone I knew and a few people were looking for me.
I also decided not to bother taking any photos this night. The gallery is not an easy place to get good shots with my camera, one crowd shot is the same as the next one, and works I might have wanted to get would either be too high up, in bad lighting, or be behind reflective glass. I'd rather have no images than bad images of artworks. Besides, you need to go see the exhibit yourself.
I usually like to get a first look before I really start looking, but about a third of the way through I realized I better start taking notes while I could. I have found that I always learn something at these Art Trail Gallery exhibits. There is always so much work in different mediums and styles that I'm bound to run into something I don't have much experience with. That happened when I came across some acrylic paintings by Heath Starnes that looked just like the marbled fabric I had just looked at and read about the technique used by Ellen Tisdale and Jane Madden who recently attended a workshop on marbling with fabric. This couldn't be the same technique – could it? Later in the evening, once I had a chance to talk with Madden and Starnes, I learned that the two processes had little in common – other than the resulting look. The marbling on fabric is done with chemicals and some random acts and Starnes' was painting that same look in fine painstaking detail. In both types of work – the designs looked fluid. Go look for yourself to see it they both don't have the same look. Man imitating chemicals – go figure.
I next came across a small exhibit, within an exhibit by Chelsea Kean, a nine year old. She had won a First Place ribbon in the Children's division. The display was impressive for a nine year old. Her drawing skills still need improvement, but there were some mixed media works that stood out, before I turned the corner and found what was obviously her mother's works in the same style, but even then, she had to go through the same steps to get the results and by the time I finished looking at all the other children's works – Chelsea Kean's display still deserved the blue ribbon. She's learning from mom and who knows where she will go on her own with such a good head start. Of course when boys enter the picture – art could go out the window. Her mother, Michele Caporaso's work was pretty outstanding too, but I didn't notice a ribbon, Mom. But I'm sure a mother's pride will get her over that situation.
Then I came upon one of my favorites from this exhibit, Late Lite on Porches III, an abstract oil painting by Jackie Wukela – which only had a 2nd Place ribbon on it. Was this judge blind or what? Just joking. In full disclosure, Wukela belongs to a gallery that had a full page ad in our May issue, but my price for praise is much higher – if you want to try and buy it, but I think Wukela put her money on a trip to Europe this Spring – a much better investment.
I like my abstracts – you know that, but this brings me to the judging of this exhibit. It's not that I disagreed with any of it, it was just hard to see where the judge was going – what they were thinking. The judging for awards was done by Dr. Lorne Mason. Mason gave multiple First Place awards in the same categories. If the judge liked your work – you got a blue ribbon. And there was one category called, Now For Something Different, that really made no sense in that most works put in this category were pretty normal abstract works or mixed media works.
A First Place winner in this category was a work by Tiffany Thomas, which was a nice portrait done over different strips of wood – connected as a canvas. The work was a little 3-D, but just a normal mixed media work with a little more texture than normal, but Mike Fowle had works that were just as mixed media and 3-D. Another abstracted mixed media works by Stephen McCrea was also in this category of "Something Different", but his works are not really different – they're pretty normal works. They might be different from most paintings, but they are not really that different from a lot of work being done these days.
Now, during the previous exhibit, Pee Dee Regional Photography Exhibit 2011 – Photofabulous!, I'll agree I felt Nathan Hasenjaeger's photos were different – mostly because of the violence implied, but they really were not that different. They may have stood out in Florence, but they would be mild in some photography exhibits. And, here again, I don't think the works having that tag placed on them were that different. Maybe they need to come up with a category called, Now For Something Different From the Pee Dee, but are artists that different in the Pee Dee? I'm sure more of them could let their darker or wild side out – if they wanted to or had a need to. Hasenjaeger had some fairly normal works in this exhibit – maybe still not normal for Florence, but pretty tame for the art world in general. But, he gets your attention and that's what all artists want.
Judging this many works is always a challenge – and I sure wouldn't want to do it. Even when I say what my favorites were here, if I were the judge it may have turned out differently – I might have felt I couldn't pick what I liked – just because I liked it – I might have to justify my selections based on other reasons. And, as an artist, if you get too hung up on the results of the judging – before you know it you'll be too afraid to enter situations where you might be judged – you just can't take the chance. I know very good artists who will never put themselves in that situation because of their fear of not winning the top award. They can't ever be seen to not be one of the best. Don't let yourself get too hung up on a judge's opinion – good, bad or indifferent.
An interesting thing about this exhibit is that it had a fair bit of "comic book" art in it. You can also think of it as illustration or sequential art. My favorite of these works, and the judge's, were works by Chris McJunkin – a First Place ribbon winner. He had a nice poster image entitled, Honor, Valor, Justice – with three comic book super heros done in the style of Shepard Fairey's Obama poster of Hope. Fairey sampled the photographer who took candidate Barack Obama's photo to make his poster, so I guess it's only fair that McJunkin sample Fairey's poster style. What goes around comes around. Hey, Fairey's all for fair use appropriation in creating art.
Some other works that caught my attention included a piece calledSnacktime, a fabric piece by Martha Herbert. There was also a small mixed media piece by Patz Fowle, that got a First Place ribbon, and three very different works by Molly Symons – one was a batik piece, another a very simple drawing and the third a collage titled, 2 Worlds Apart – Japan & Canada, which had a color photo of some mountains in Canada (I think) and shredded strips of paper with Japanese printing on it. That was my second favorite of the show.
Another difference about this exhibit was that for the first time the Art Trail Gallery had an awards sponsor, which meant that many ribbon holders would also be taking home some money. The owners of the Hibachi Grill & Supreme Buffet, who have two locations in Florence, stepped forward to provide the ribbons and cash prizes for this show.
These people didn't represent a big corporation or a government agency using taxpayer dollars – they're a small business – like millions across America which many people in the arts don't think of as someone who could contribute to the arts. They're contribution might not have been big bucks, but they were important bucks and those bucks meant a lot to the people who received them that evening.
The art community can use the help of a lot more small businesses these days. And I hope everyone – artists, friends & family of artists, and those who just like looking at art remember this contribution. I know I will.
I spent my last 20 minutes talking with some folks, getting some more background info and nibbling on a few of the quickly disappearing munchies provided – then it was head for home time.
On my drive out of Florence heading south on Hwy. 52 back to Bonneau, I stopped to fill up on gas. The price was 12 cents cheaper than what it was in our area and I passed one of the Hibachi Grill & Supreme Buffet locations – which was packed. I noticed that their price for lunch buffet was a dollar less than the place in Moncks Corner. Including the T-shirts I purchased earlier I was beginning to realize – things are cheaper in Florence.
The next time I come back to Florence, probably to see another exhibit at the Art Trail Gallery, I'm going to bring an empty tank of gas and have lunch at the Hibachi Grill. Now that's what builds tourism – interesting things to see and cheap prices while visiting. That's a win win situation in my book. I hope city leaders are paying attention.
While at the Art Trail Gallery I picked up a flyer called Artastic (Summer 2011), offering info on festivals, exhibitions and performances celebrated in northeastern South Carolina, produced by the Florence CVB, in conjunction with the Arts Councils of the Pee Dee Regional Arts Summit. I don't know what or who this Regional Arts Summit was, but the info provided about exhibits came up short of what was really going on in this area. And, not one exhibit was listed taking place in Sumter, SC, an area offering a lot of arts. In fact, only four of the twelve counties included in the area were represented, so I figure the others didn't put up money to be included. That's not very inclusive or informative – if taxpayer money was used. And, I'm sure some money came from SC's PRT, but that's the way things go most of the time – you pay or you don't play. And, when it comes to printed materials – that's the reality – to include everything you know can be expensive. Printing cost are high. But, still it's hard to think that the other eight counties had nothing to offer. I know Sumter did, but maybe they didn't make the deadline? Who knows?
Unfortunately the web and Facebook links didn't offer much more info. I guess if you want to know more about exhibits, you'll have to rely on Carolina Arts, but we don't know what people don't tell us either. We do seem to know more than these people are offering – even in the areas included. And, it helps to know what's going on before you go someplace.
Go see this exhibit and have lunch or dinner at the Hibachi Grill in Florence.