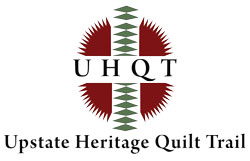 For the last year and a half, I've been bringing you news about South Carolina's only component of the National Quilt Trail – the Upstate Heritage Quilt Trail, which started out as the Oconee Heritage Quilt Trail, but had grown to cover a much larger area of the Upsptate – now with 44 individual stops.
I've had a couple of articles waiting in the wings for photos of the quilt blocks or squares, but I recently checked the group's website and found that everything I was waiting to tell you can be found there.
The Upstate Heritage Quilt Trail's new website, found at (www.upstateheritagequilttrail.com) was made possible in part by a grant from the Mountain Lakes R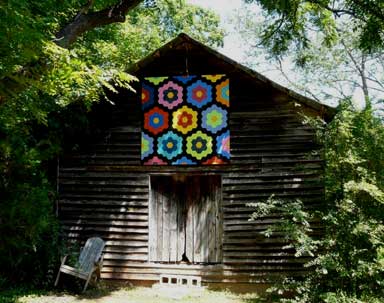 egion of the South Carolina National Heritage Corridor.
On the site you can read about the groups history in South Carolina and about the origins of the National Quilt Trail. There is also images of all 44 quilts and descriptions of the quilt patterns and their history. There is also an interactive Google map showing all the locations. You can even print out maps of locations from the website, so you can hit the road and do a scavenger hunt for the quilt blocks.
The locations are now spread throughout Anderson, Oconee, and Pickens counties – from the SC Welcome Center on I-85 in Fair Play, where travelers enter into SC from Georgia – to new locations in Central, Pendleton, Salem, Long Creek, Liberty, and Tamassee. Everyone is jumping on the quilt trail bandwagon – in at least one corner of the Upstate.
One thing I can't figure out is what's up with the rest of SC? There are a lot of quilt organizations and groups all over South Carolina, but I haven't heard a peep out of anyone else about starting a quilt trail in their area of the state.