Well, as you can see, it was a winter wonderland – the morning after. It was well worth the 20+ year wait.
The only problem – it took some time to find the cord to download images from the camera into the computer.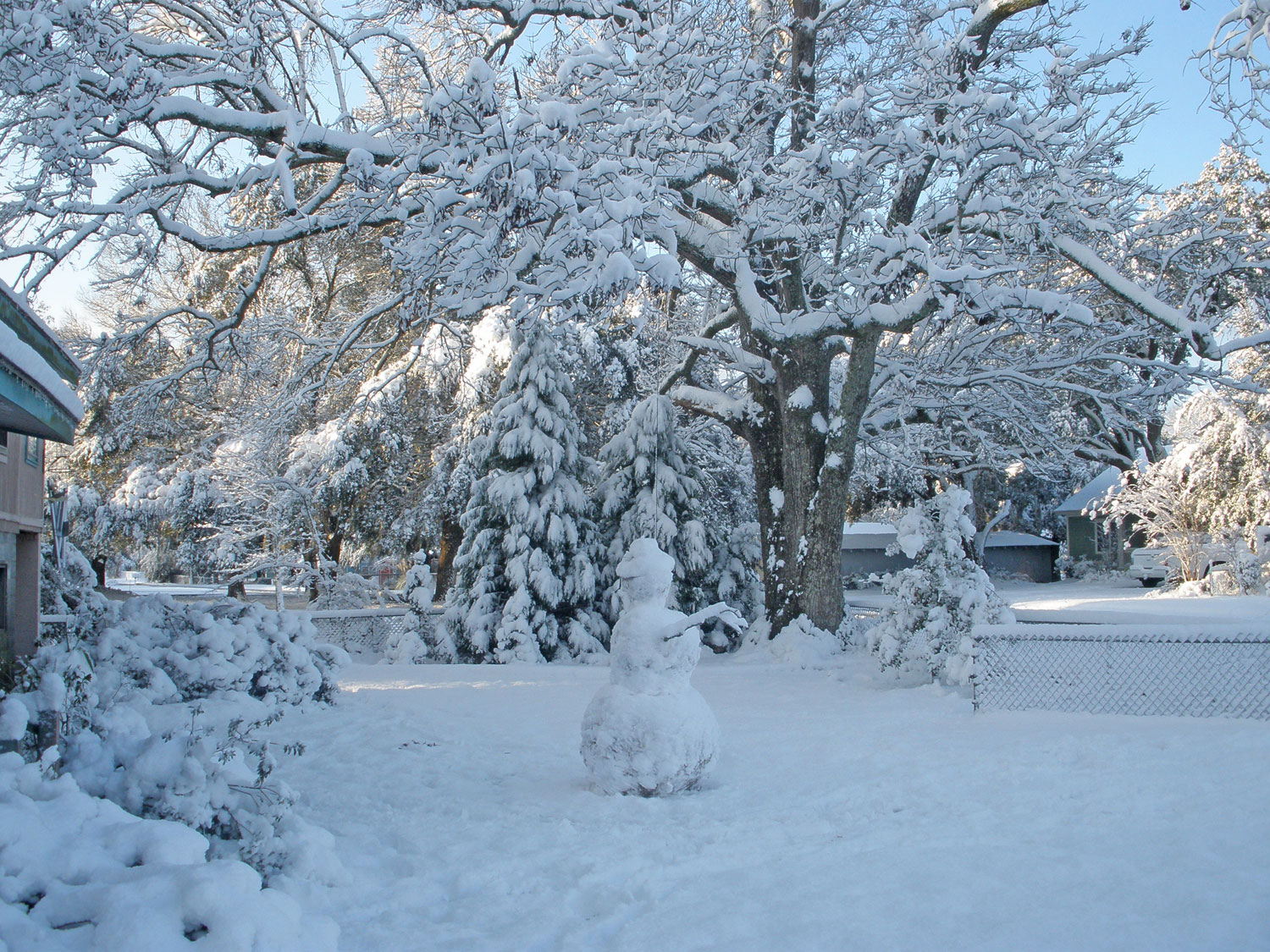 Here's our evening snowman in the morning.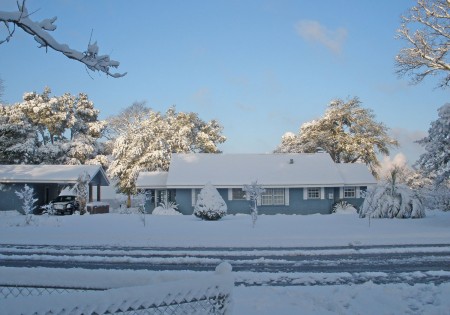 This is looking out our front door.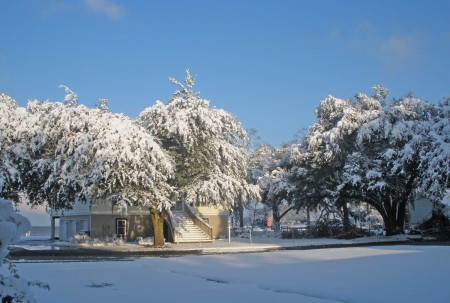 Another view across the street.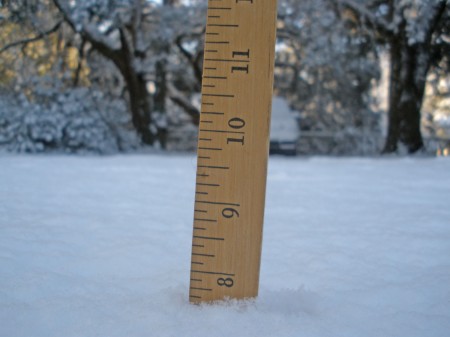 Simply amazing!
I hope we don't have to wait another 20 years for this to happen again, but then again, I hope we never have another winter as cold as this one.