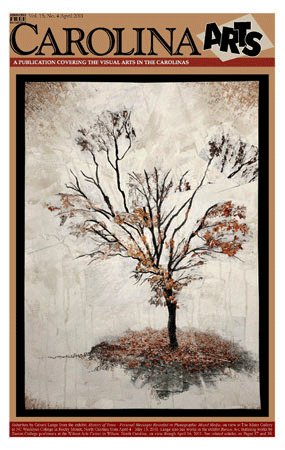 Just the other day I was telling someone that the number of downloads for the April issue of Carolina Arts were coming in higher than they were in March, and they were at the time. Then lightening struck or it was a bolt from the Greek god Hubris. Well, there may not be a Greek god named Hubris, but it was my arrogance or excessive pride that burned me in the end.
As it turns out there is Hybris, a Greek goddess or spirit (daimon) of insolence, violence, wantonness, reckless pride, arrogance and outrageous behaviour in general – a real valley girl.
By the time the first ten days had gone by, the end result was that the numbers were down dramatically. By ten days in March there had been 35,867 downloads of that issue, but by ten days in April, there were only 27,002. I was amazed at how quickly the numbers fell off. Had I cursed myself?
On the first day in March, 10,291 people downloaded the March 2011 issue. On the first day in April, 14,450 people downloaded the April 2011 issue. And for the next few days the numbers increased, but then they just fell off. Was this my readers playing an April fools joke on me?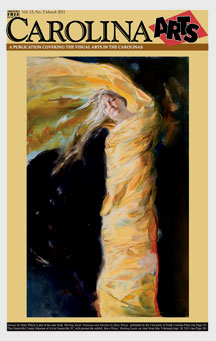 What can we learn from this?
For one thing, the download numbers for the PDF don't tell the full story. My nemesis during this whole numbers thing is the category called (other) which out-paces all numbers on our stats list. (other) is identified as representing no particular page on the website, but is balled in as a group – according to our server. As of ten days in March the (other) number was 25,382 and in April it was 39,417. So, it took a big jump while downloads took a fall. Those (other)s are out to get my goat.
Another factor which will be more evident by the end of the month is the "issue factor" itself. Each issue of the paper contains articles which appeal to different blocks of readers, mostly about events taking place in their area. We're seeing an increase in folks downloading the March issue in April. By ten days in March, 1,538 people downloaded the previous month's issue. By ten days in April, 2,812 people downloaded the March issue. So, maybe there was something in that March issue that really appealed to readers and still does as the word spreads. The numbers are also up for people looking back at the February and January issues.
Hits on the website are up, close to half the totals for last month, but I take no pride in that – hoping to avoid another bolt from my friend Hybris.
There are still 20 more days to go in April, so who knows what the end results will be. I sure don't. Maybe someone will read this and realize they forgot to send the link out to their list, maybe it will snow in the Carolinas driving people back inside to their computers and the Internet, or maybe the numbers will be lower in the end.
If you haven't checked out our April issue of Carolina Arts yet, check it out at (http://www.carolinaarts.com/411/411carolinaarts.html). If you like what you see, send the link out to your friends.
Personally, I think there was a lot of great info in the April 2011 issue from areas of the Carolinas our regular readers haven't heard about in Eastern North Carolina, not only East of I-95 to the coast, but in areas like the Triangle, including Chapel Hill, Durham and Raleigh, as well as more news from South Carolina's Pee Dee area.
You can read about some of the exhibits in the Pee Dee area on this blog in our entries, A March Through SC's Pee Dee Area – Viewing Exhibits Here, There, and Everywhere – Part One & Part Two, found to the right under Recent Posts. And then you can read what's going on there in April in the April issue of Carolina Arts.
Tags: Carolina Arts, Visiting North Carolina, Visiting South Carolina