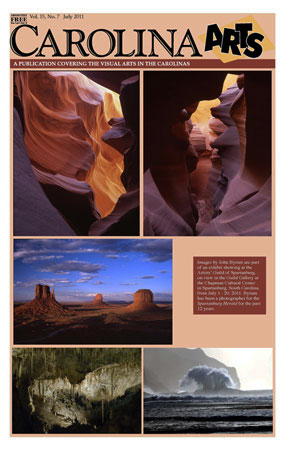 The July 2011 issue of Carolina Arts is up on our website at (www.carolinaarts.com) – all 57 pages of it. We had over 50,000 downloads of the June 2011 issue. Not bad for a Summer issue.
Can the July issue come close to that or surpass it? Spreading the link around to  your e-mail lists and posting it on your Facebook page is what it will take. Once people see all that is going on in the visual art community of the Carolinas they will spread it around to their lists and on their Facebook page.
So download that PDF and dig in – it's going to take a while to get through this issue. And, don't forget to find a way to thank our advertisers – they make the paper possible.
Tags: Carolina Arts, July 2011 Issue of Carolina Arts, Visiting North Carolina, Visiting South Carolina