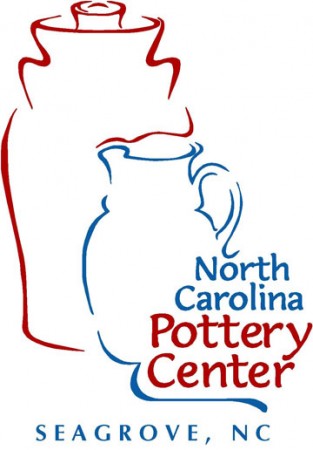 The North Carolina Pottery Center in Seagrove, NC, in partnership with Leland Little Auction and Estate Sales, Ltd. is pleased to announce that the12th Annual Benefit Auction cleared just over $28,000. The auction, held Aug. 11, 2011, at Leland Little Auction and Estate Sales, Ltd. in Hillsborough, NC, featured over one hundred and ten pieces of fine contemporary and historical North Carolina pottery and several generous raffle prizes and door prizes. Bidding was brisk and the action was lively after the wine & cheese reception with prominent NC potters.
The evening was made possible through the generosity of North Carolina potters and collectors, our partner, Leland Little Auction & Estate Sales, and the support of the following sponsors: First Bank of Troy, Brad Crone, Progress Energy, American Ceramics Society, Aftifex, Jugtown Pottery, Caroleen Sanders, Linda Carnes-McNaughton, Pat Palmer & D. A. Livingston, Randolph Telephone Membership Corporation, Community One Bank, The Cranford Agency, Bruce Daws, Carmen Guy, Patricia Hart, Klaussner, Benjamin McDowell, Marilyn Palsha, Pugh Funeral Home, Westmoore Family Restaurant, Gardner Heating & Air, Randolph Electric Membership Corporation, Randolph Printing, The Grove Park Inn, Courtyard by Marriott Chapel Hill, The Umstead Hotel, Ducksmith House B&B, Seagrove Stoneware Inn, NC Zoological Society, and Chili's.
Our volunteers were many and they made this a wonderful event. The Auction Committee comprised of the NCPC Board members, the NCPC staff and Bonnie Burns put in many hours planning and fund raising.
Board members and staff are staying busy with on-going fundraising efforts, presently planning an exciting event titled "The Potter's Palette" to be held at the Umstead Hotel on Oct. 28, 2011.
Exhibitions are made possible through the generosity of our membership, the Mary and Elliott Wood Foundation, The John Wesley and Anna Hodgin Hanes Foundation, and the Goodnight Educational Foundation. This project was supported by the NC Arts Council, a division of the Department of Cultural Resources, with funding from the National Endowment for the Arts. Thank you!
The mission of the North Carolina Pottery Center is to promote public awareness of and appreciation for the history, heritage, and ongoing tradition of pottery making in North Carolina. The Center is located at 233 East Avenue in Seagrove, NC. Hours of operation are Tue – Sat 10 am – 4 pm.
For more information, please call 336/873-8430 or visit (www.ncpotterycenter.org).
Tags: Leland Little Auction and Estate Sales LTD, NC Pottery Center, NC Pottery Center's 12th Annual Benefit Auction, Seagrove NC, Visiting North Carolina, Visiting Seagrove NC