Our April 2012 issue of Carolina Arts, at the time, was the largest issue we had produced to date – 79 pages, but that distinction was short lived when our May 2012 issue came in at 82 pages. But the April issue set another record which might be hard to beat when by the end of the month it had generated 112,795 downloads. The previous winner was January 2012 with 84,244 downloads – that's a jump of 28,551.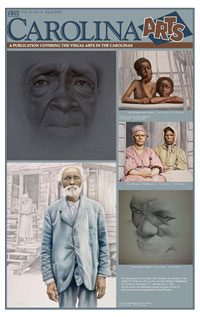 One of the reasons for this big jump was the fact that we featured works by Colin Quashie, an artist from Charleston, which were from an exhibit showing at Redux Contemporary Arts Center in Charleston, SC, dealing with slavery and how it might be marketed today. Those images caught a lot of people's attention and they spread the word around.
From the minute we launched the April issue the downloads came in fast and by Friday the 13th the numbers had passed the 100,000 mark  – a figure Linda and I only dreamed of reaching – sometime in the future. But instead of falling off after the first ten days – which is the norm with us – the downloads kept coming until the 24th of May when they took the traditional dive.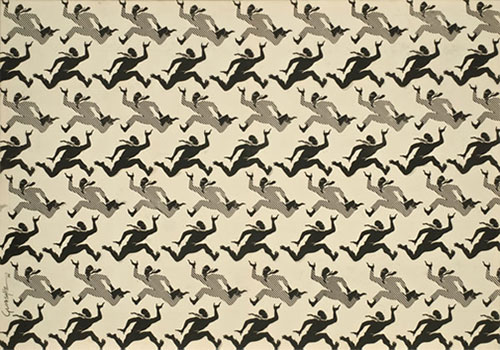 Those numbers represented a lot of new viewers for Carolina Arts and when those new viewers discovered our paper, some discovered that we didn't just start publishing this paper last month. So, we also saw in April, 18,751 downloads of previous issues of Carolina Arts – giving us a total of 131,546 downloads of copies of Carolina Arts in April.
And, the April 2012 issue is now a contender to knocking our cult issue (March 2011) off its perch as the all time download king for attracting downloads long after the issue was first published. The April 2012 issue has already seen 3,658 downloads in May (3 days) – compared to 2,133 for the March 2011 issue. Competition is good.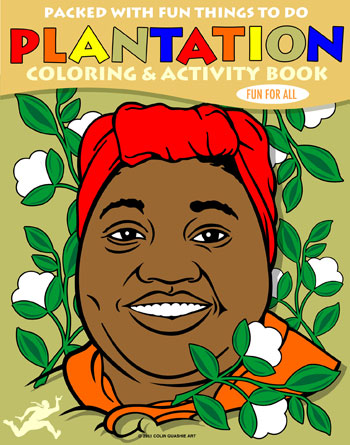 The March 2011 issue didn't do too bad in April either with 7,581 downloads. It will be a hard climb for April 2012 to overtake March 2011 – as from launch date in March 2011 that issue has seen 166,378 downloads. It's very popular, but if any issue can knock it out of first place – I'm betting April 2012 can do it. We'll see.
May 2012 is off to a good start but we won't know anything about how good until the end of the month.
I had hoped to get away from counting beans, but people just keep pulling me back into it. But, you know what – I don't mind as long as it's good news. And I think it's great news.
Tags: Carolina Arts, Colin Quashie, NC Visual Arts, Redux Contemporary Arts Center, SC Visual Arts, Visiting North Carolina, Visiting South Carolina