I still have no idea as to how the SC Arts Commission or the SC Arts Foundation has come up with money to put on the Verner Awards and their Gala – when they didn't have any money to do them last year and there is less money out there this year. I guess it's magic!
This isn't exactly the press release they sent us at Carolina Arts. Since we're located in the Lowcountry they sent us one custom made to just announce winners from the Lowcountry area. I don't know if it's their idea to do that or based on experience that the media only is interested in news about their own area, but I think it's a bad idea.
Here's the news – all the news and some: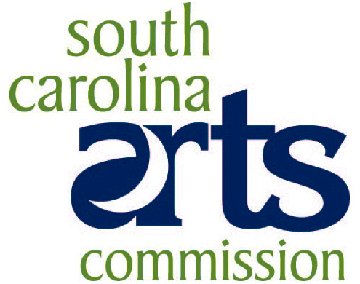 The SC Arts Commission Board has announced the recipients of this year's Elizabeth O'Neill Verner Governor's Awards for the Arts.
This year's recipients are:
Lifetime Achievement – Pat Conroy, Fripp Island
Lifetime Achievement – Jonathan Green, Daniel Island
Individual Artist – Julian Wiles, Charleston
Arts in Education – Larry Barnfield, Summerville
Government – City of Rock Hill, with special recognition for its public/private partnership with Comporium, Rock Hill
Individual – Robert (Bob) E. Howard, Greenville
Organization – Newberry Opera House, Newberry
Business – Williams & Fudge, Inc., Rock Hill
They will receive their awards during a Statehouse ceremony on May 6, 2010, and will be honored again that evening during the SC Arts Gala.
You can find out more about the awards and the recipients in a press release found on the Arts Commission's website at this link.
Extra! Extra! We just received this info from the Arts Commission.Well, it's a little old now, but new to most of you.
The SC Arts Foundation is recognizing former SC Governor Richard W. Riley's leadership and dedication to the arts and arts education in SC by presenting him with the McNair Award at the South Carolina Arts Gala May 6 at the Columbia Museum of Art. You can find the complete press release at this link (www.southcarolinaarts.com/press/031810.shtml).
Established in 2007, the McNair Award is named for the late Governor Robert E. McNair, who signed legislation to create the Arts Commission in 1967 to "ensure that the arts continue to grow and play an ever more significant part in the welfare and educational experiences of our citizens."
Funny thing, I can't find any reference to this award being established (before this press release made in 2010) on the Arts Commission's website, in any of their history descriptions, in searches on the Internet and their website using the name of the award – with the Arts Commission or Arts Foundation. You would think that establishing an award in McNair's honor would have been mentioned sometime, somewhere, in the public, but I can't find it – not even on Wikipedia. All I could find is that the SC Arts Foundation honored Gov. McNair at the Verner Awards in May 2008, but there is no mention of anyone establishing an award in his name that would later be given to other deserving individuals. Have you ever seen a call for nominations? I haven't. So I guess this is just another secret of the Arts Foundation, perhaps mentioned only at the 2008 awards party. They seem to have lots of them – like where their money comes from.
I don't know why public non-profits get to keep so many secrets, but they do. Try telling the IRS that you don't want to tell them where you got your money.
Tags: Columbia SC, Elizabeth O'Neill Verner Awards, Governor Robert E. McNair, McNair Award, SC Arts Commission, SC Arts Foundation