I received this info at Carolina Arts about the fundraiser which took place at the NC Pottery Center in April. As you read this and start thinking – I should have been there, you can still be there by sending in a nice check to support the NC Pottery Center. They can even take your money online at this link.
Here's the press release: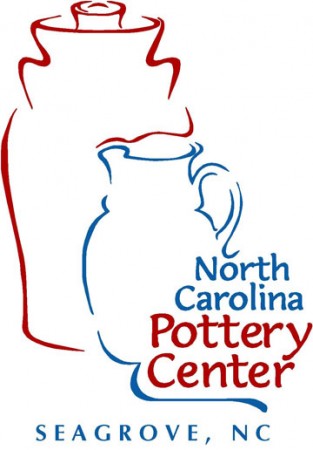 The North Carolina Pottery Center in partnership with Leland Little Auction and Estate Sales, Ltd. is pleased to announce that we have raised $24,800 at the 11th Annual Benefit Auction "Going, Going, Gone To Pots!" held Sunday afternoon, April 25, 2010, at the North Carolina Pottery Center in Seagrove, NC. The auction featured over one hundred fifty pieces of fine contemporary and historical North Carolina pottery.
The evening was made possible through the generosity of North Carolina potters and collectors, Signature Sponsors included: Community One Bank, First Bank, and Leland Little Auction and Estate Sales, Ltd., along with Gold Sponsors included: Progress Energy, Insurance Associates of the Triad, Total Communications, the Umstead Hotel and Spa, Sodexho, and Pugh Funeral Home.
Our Silver Sponsors included: Cabot Cheese, Seagrove Stoneware Inn, Eco Ornaments, Duck Smith House, Village Printing, Rock Ola Cafe, Klaussner Foundation, Kirk McNaughton and Linda Carnes-McNaughton, Energizer Battery, Asheboro, and the NC Zoological Society. Our volunteers were many and they made this a wonderful event. The Auction Committee comprised of the NCPC Board members, the NCPC staff and Bonnie Burns and Dick and Joanne Peterson put in many hours planning and fund raising.
During the Auction Preview hour Bluegrass music was featured by Matthew Nance and friends and attendees enjoyed a light buffet.
Exhibitions are made possible through the generosity of our membership, the North Carolina Arts Council, the National Endowment for the Arts, Institute of Museum and Library Services, the Mary and Elliott Wood Foundation, and the Goodnight Educational Foundation. Thank you!
Back to me.
If you're going through that area or are interested in learning about NC pottery, visit the Center. They are currently presenting the exhibition, The Pottery of Buncombe County, A Historical and Contemporary Overview, featuring two separate, but related exhibitions, on view through July 31, 2010. You can read about the exhibits and see some images at this link.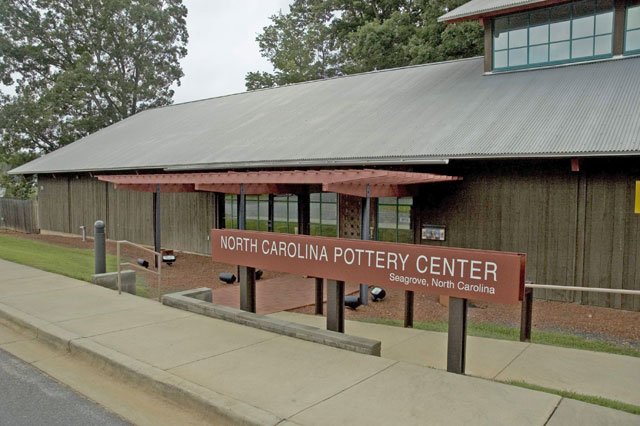 The mission of the North Carolina Pottery Center is to promote public awareness of and appreciation for the history, heritage, and ongoing tradition of pottery making in North Carolina. The Center is located at 233 East Avenue in Seagrove, NC. Hours of operation are Tue – Sat 10 am – 4 pm.
For more information, please call 336/873-8430 or visit (www.ncpotterycenter.org).
Tags: Leland Little Auction and Estate Sales, NC Pottery Center, Seagrove NC