Jonathan Brilliant, of Columbia, SC, is currently at Kendall College of Art and Design in Grand Rapids, MI, doing an artist residency, from Sept. 8 – 21, 2011, building one of his coffee stir installations, which will become part of ArtPrize® 2011, one of the largest art competitions in the world.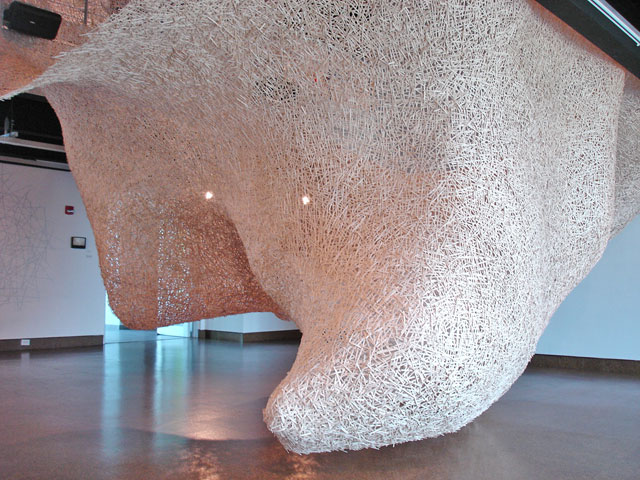 One of Jonathan Brilliant's installations in Charleston, SC, in 2009
I'm calling on all my friends and family members still in Michigan to go vote for Brilliant's entry during ArtPrize® 2011 in Grand Rapids. And, maybe they can do some social networking and encourage all their friends and family to go vote for Brilliant.
You have to go to Grand Rapids to cast your vote. You can read my earlier posting on this subject at this link.
Show this southern artist some northern hospitality!
If you need a reason – remember it was a football game between Clemson University (Clemson, SC) and Ohio State where Woody Hayes' career was ended as he stepped onto the field of play to knock down a Clemson player.
Michigan owes South Carolina BIG for that reason alone.
For further details about voting visit (http://www.artprize.org/).